Vacuum Conveying System
The Vacuum Conveying System conveys fly ash in an air stream at negative pressures and is suitable for a comparatively short conveying distance. This system is extensively used for its simplicity and economic efficiency.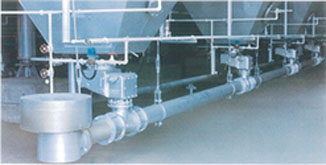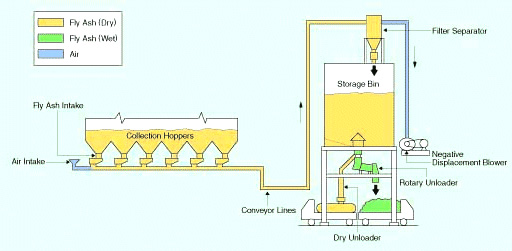 Handling System
Fly ash in each hopper is conveyed through a pipe by a vacuum blower, caught by a filter separator on the top of a silo and deposits in a fly ash silo.
The ash stored in the silo is moistened by a dustless unloader and conveyed to an ash disposal site by truck or conveyor. The ash can also be conveyed as dry for efficient utilization.