Power Generation Equipment Using Waste
To utilize the heat generated during waste incineration effectively and efficiently, Kawasaki Plant Systems, Ltd. has delivered waste incineration facilities combined with power generation plants for a long time. In addition , our facilities supply the generated energy to local communities in various forms.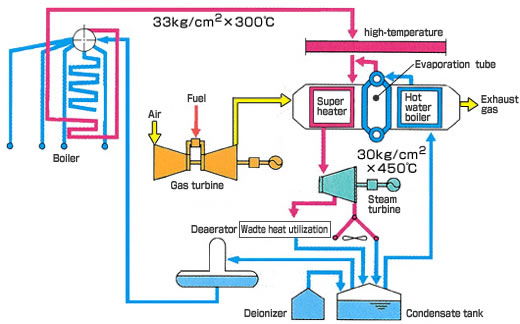 Features
Efficient Power Generation Using Waste
This is the system to raise the temperature of the steam generated in incinerator with boiler construction using exhaust heat of gas turbine and generate power by steam turbine. It greatly increases the efficiency of generating power comparing with the power generation by incinerator with boiler construction alone.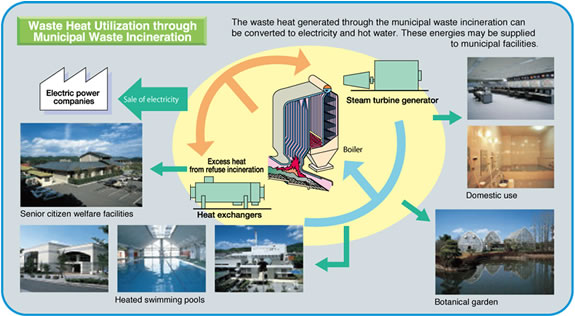 Contact