Pneumatic Conveying System
The pneumatic conveying system conveys fly ash in an air stream at positive pressures and is suitable for a large capacity conveying for a long distance.
This system is also suitable when fly ash is distributed to multiple storage places.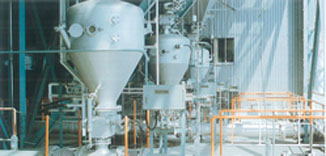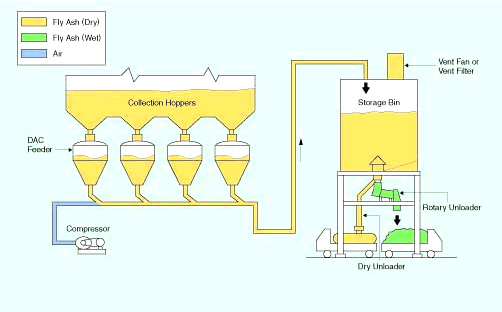 Handling System
Fly ash in each hopper goes through a pneumatic conveyor and is fed into a pressurized stream produced by a pneumatic blower and blown into a fly ash silo directly for storage.
An exhaust bag filter is installed on the fly ash silo to purity air for the pneumatic conveying system.
After storage in the silo, fly ash is conveyed like the vacuum conveying system.