U-KACC BOILER
Features an innovative boiler structure enabling effective use of fire-retardant petroleum residues.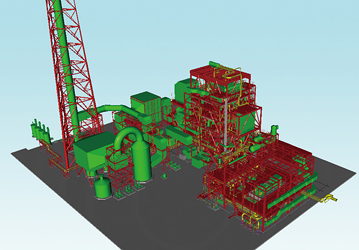 The U-KACC Boiler effectively uses fire-retardant petroleum residues such as petroleum coke, which used to be difficult to handle. It allows low-NOx, low-dust combustion with low environmental impact our unique combustion technology.
Features
Ultra-low NOx, low-dust combustion


Achieves clean combustion by combination of high-temperature deoxidization combustion and low-temperature oxidization combustion.

U-Shaped Flow


Suppress ash adhesion on heat transfer section in the down stream significantly by removing ash in flue gas at the furnace bottom.

High combustion efficiency


When burning petroleum coke only: 99%

Composite tubes


Reduces the corrosion of water-cooled furnace walls by using composite tubes composed of a high-strength carbon steel inner layer and a corrosion-resistant stainless steel outer layer.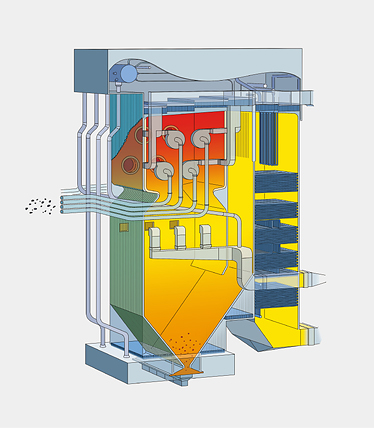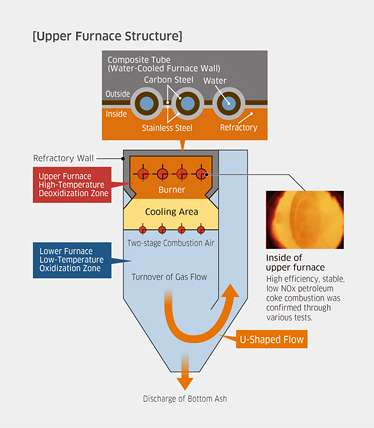 Contact