Water-Refrigerant Centrifugal Chiller –MiZTURBO–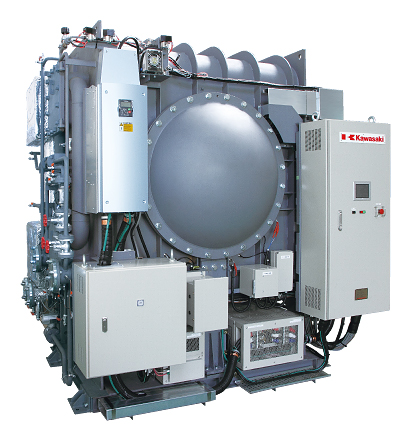 Kawaki developed the centrifugal chiller which utilizes water (R718) as a refrigerant. HFCs are unnecessary.
The product is exempted from High Pressure Gas Safety Act.
Features
Water refrigerant


Kawasaki uses ultimate natural refrigerant "Water(R718)" (Ozone depleting potential is zero, no greenhouse gas emission, non-combustible and nontoxic.)

High Efficiency


Comparable performance to HFC chiller by developing highly efficient and high pressure ratio compressor under a vacuum condition. The product is certified by Ministry of the Environment, Government of Japan. "L2-Tech(Leading Low Carbon Technology)"

Compact


Replacement of existing turbo chiller is enable due to its compactness.
Dimension

Specification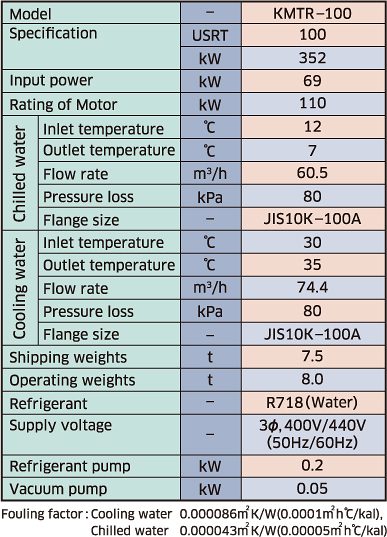 Scope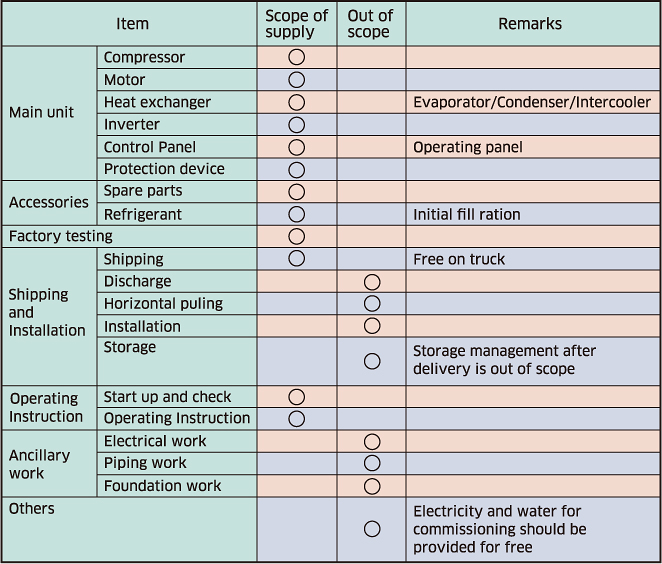 Link
Events

Contact