Industrial Valves

SLV series
Servo logic valve SLV series was developed with Kawasaki's electric/hydraulic control techique and experience. 2-way and 3-way types are available. The new products are suited to be applied to high-pressure, high-speed and large-flow hydraulic control systems.
Features
Suitable to high-pressure, high-speed and large-flow applications.
Compact slip-in cartridge.
Lower leakage than servo valves, and insensitive to contamination.
Specifications

Model
SLV40
SLV50
SLV63
SLV80
SLV100
Max. Pressure (MPa)
41.2
Max. Flow (L/min)
2,200
3,500
5,500
9,000
14,000
Step Response
20ms below
30ms below
Leakage (cm3/min)
1cm3/min and below
Hysteresis
0.5% and below
Linearity
±1% and below
Repeatability
0.2% and below
Applications
Logic Systems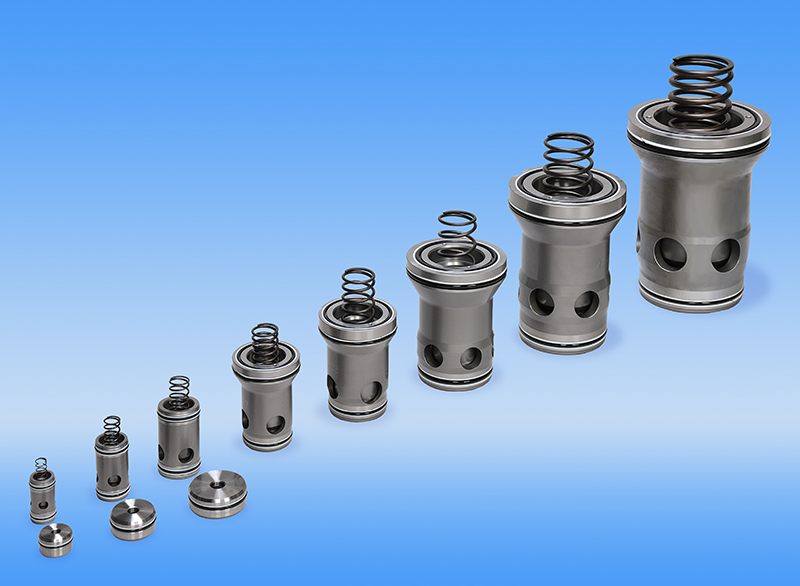 The Logic System is formed by the logic elements on the manifold, which have compound functions according to the hydraulic circuit formations of the host machine.
Contact