Valves for Agriculture

KPES seires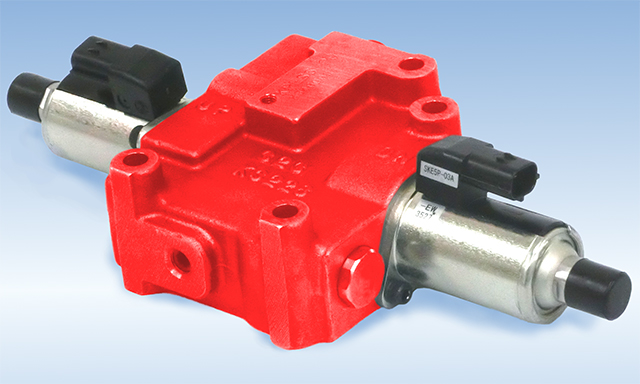 KPES series is the control valve for keeping the posture of an agricultural implement driven by a single-acting cylinder. Its electromagnetic direct solenoid operated proportional control system realizes the compactness.
Features
The optional built-in Counterbalance Valve keeps a cylinder in position.
The very low leakage prevents an implement from falling to the ground naturally.
The built-in priority valve prioritizes the horizontal control and offers pressure compensated flow controls to raising and lowering operations.
Specifications

Model
KPES6/C
KPES6/N
Max. Pressure (MPa)
17.2
Max. Flow (L/min)
30
70
Rated Flow (L/min)
Raising
6
Lowering
7
Leakage (cm3/min)
Raising
0.5 at 9.8MPa
50 at 5MPa
Lowering
50 at 5MPa
Counterbalance Valve
built-in
not built-in
Mass (kg)
3.5
2.8
Applications
Contact