Electric Pilot Control Valves

KWE5 series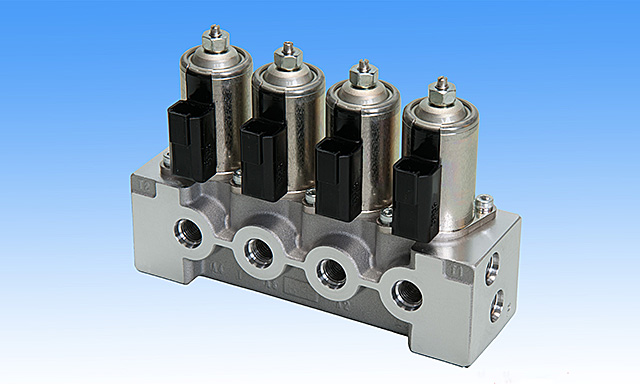 KWE5A/G seiries mostly is suitable to control pilot circuits in construction machinery and industrial vehicles operated outdoors. A casing made from aluminum is used for the KWE5A series. In addition, a casing made by steel is used for KWE5G series. One to 4 cartridge valves are the most popular arrangement, but we can work with the customer on other arrangements.
Features
Easy wiring: The cartridge type solenoids have an easily attached connector.You wire a cartridge type solenoid only in one action.
Installation in small space:We have many different kinds of valve block casings for the cartridge type solenoid valves. We can apply your request in various cases.
Easy piping:Most kinds of valve block casings have only one P-port and one T-port.
Carry-over port:Equipping a carry-over port enables it to be used as a hydraulic power source for other circuits.
Specifications

Model
KWE5A
KWE5G
Max. Pressure (MPa)
Port P
7
8.8
Port A
Proportional Reducing Valve
2 / 3 / 4
Directional valve
7
8.8
Port T
1
Max. Flow (L/min)
Proportional Reducing Valve
10
Directional valve
16
Solenoid Rating
Proportional Reducing Valve
0~0.7A For DC24V
0~1.6A For DC12V"
Directional Valve
DC24V
DC12V
Applications
Contact