Equipment and Device

Plastic Machinery & Die Casting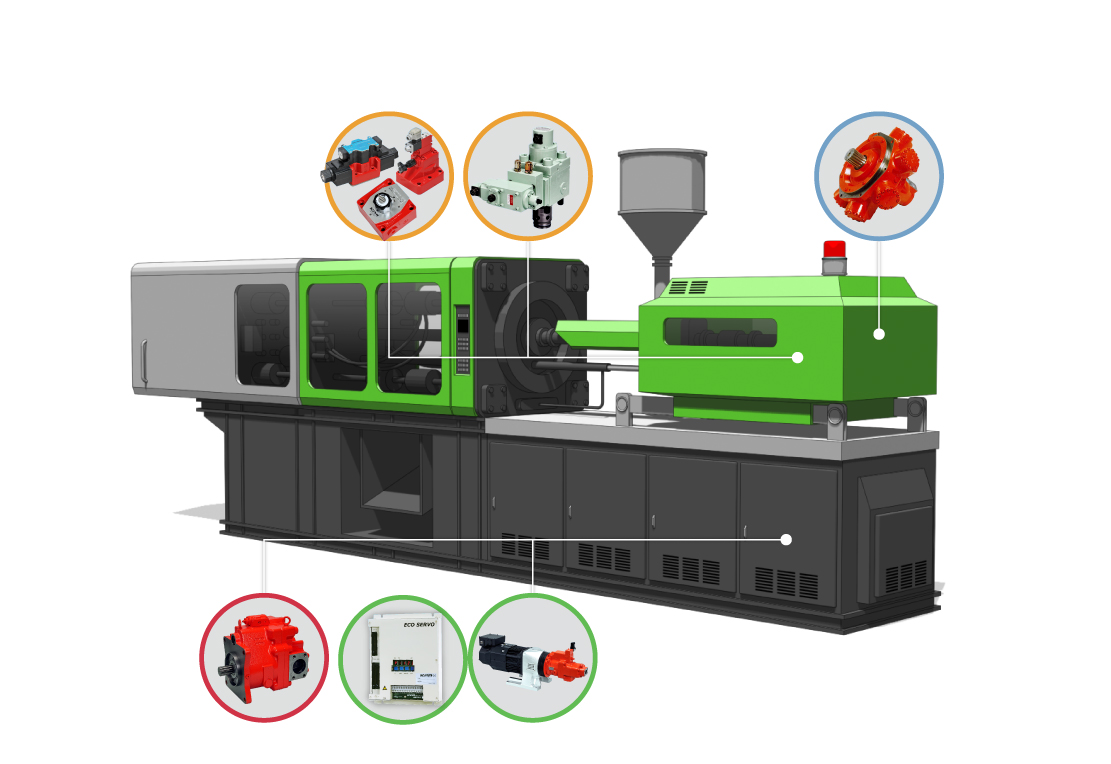 The Injection Molding Machines are one of the main representative Plastics Molding Machines. The Key issue with this machine is how to control the speed and pressure of the injection cylinder. The KAWASAKI ECO SERVO (Electro-Hydraulic Hybrid System), that controls the flow and pressure with electrical control signals only, has greatly improved the performance of injection molding machines.
Pumps
Displacement (cm3)
63 - 560
Pressure (MPa)
34.3
Displacement (cm3)
28 - 200
Pressure (MPa)
32
Motors
Displacement (cm3)
195 - 800
Displacement (cm3)
745 - 6800
Displacement/rad. (cm3/rad.)
20.8 - 308
Valves
Industrial Valves
Others
Contact