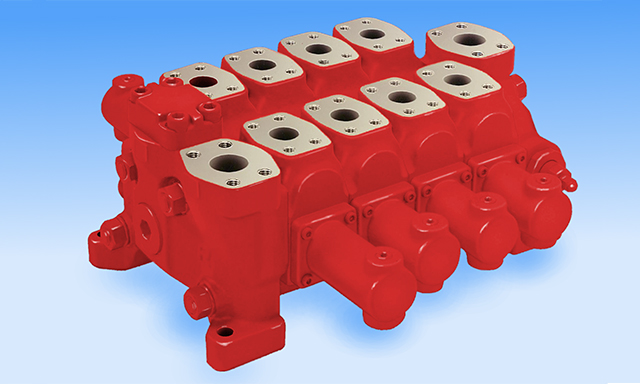 MW(P) series is multiple control valves which is of sectional type with several directional control valves assembled in one unit. It include relief valves, load-check valves, etc.
Features
MW(P) series have three kinds of sections of parallel, series, and tandem circuits. Accordingly, they are applicable to many hydraulic circuits.
Superior control is achieved with pressure compensator.
For bank type, it is able to increase or decrease the number of valves as required, and is suitable for actuators.
Specifications

Model
MW (P) 25
MW (P) 28
Max. Pressure (MPa)
34.3
Rated Flow (L/min)
240
350
Applications
Excavator System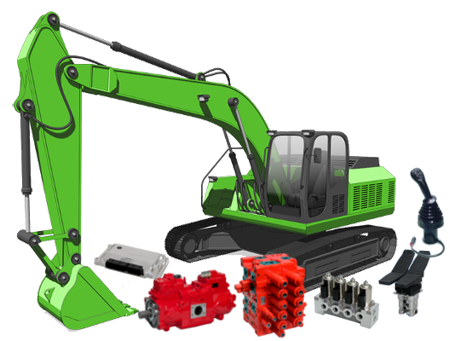 Most common hydraulic system for the hydraulic excavators is a system with the variable displacement pump in the open center control system. Electronically controlled positive displacement control system, which is one of the excavator system, can optimize each operating function to provide efficient, smooth and precise control performance.
Contact