Optional Valves

KRBP series (Proportional Relief Valves)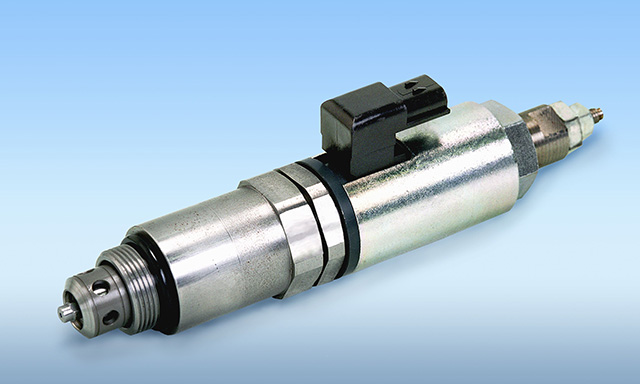 KRBP series is a proportional relief valves developed as port relief valves for control valves used construction machinery and industrial vehicles.It is used as port relief valves for excavator's option port. Be able to change relief valve set pressure voluntarily in cabin by electrical signal, when exchange attachment.
Features
Able to choose proportional or inverse proportional control system for application.
Add check valve for anti-cavitation(KRBP13). Able to put in KHI's control valves.
Control pressure in wide range.
Specifications

Model
KRBP13
KRBP16
KRBP22
Max. Pressure (MPa)
40
Max. Flow (L/min)
300
500
600
Proportion Control
〇
〇
Inverse Proportion Control
〇
〇
〇
Add Check Valve for Anti-Cavitation
〇
Rated Current (A)
0.7 A (for DC 24 V)、1.5 A (for DC 12 V)
Applications
Contact