Elecric Remote Control Units

ERU2 series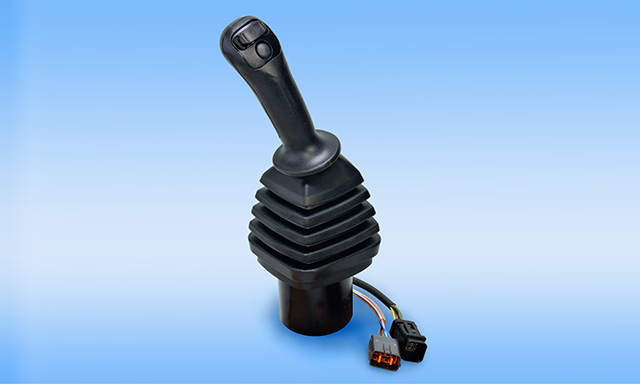 ERU2 series is dual axis type electric control unit. It suits to the electric control system especially for mobile applications.It has excellent durability and environmental resistance. Because it has the same mechanism as hydraulic pilot valve which boasts many years of use results in a hydraulic excavator, and using non-contact type potentiometer.Output method has 3 types, analog, PWM, and CAN signal.
Features
High reliability and less friction, using non-contact type potentiometer.
As a fail-safe, the dual output is available.
Changing operating torque and selecting with/without detent is available.
Specifications

Model
ERU2
ERU2D
Output
Analog
PWM
CAN
Analog
PWM
CAN
Input Voltage
5V
5V / 12V
12V / 24V
5V
5V / 12V
12V / 24V
Detent
Without
With
Operation Angle
±23° / ±18°
±21° / ±9°
Operating Temperature
-40~75°C
Applications
Contact