Construction Machinery

Cranes (Crawler / Rough Terrain )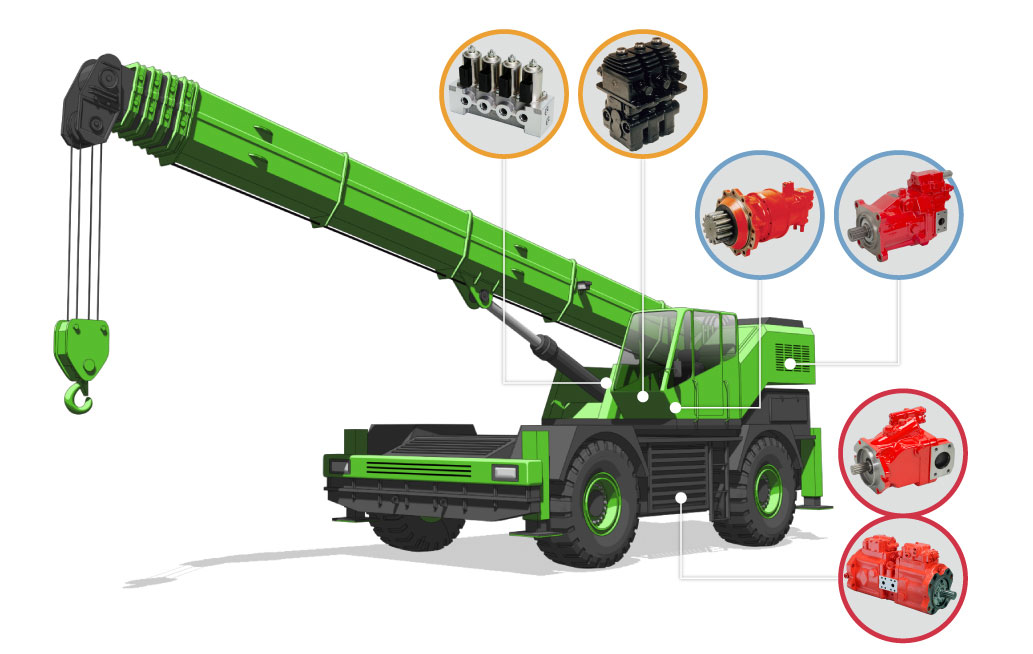 Hydraulic systems used in crawler cranes and rough terrain cranes require very high powers with precise control and high reliability. For the open center system robust K3V / K5V, and K7V series pumps are utilized as the main hydraulic power source with M7V, M3X / M3B series motors enabling the hoisting application. For the load sensing system K3VLS and K3VL series pumps and KLSV series control valve realize the requirement of the machine.
Pumps
Displacement (cm3)
65 - 140
Pressure (MPa)
35
Displacement (cm3)
63 - 280
Pressure (MPa)
34.3
Displacement (cm3)
50 - 150
Pressure (MPa)
28
Displacement (cm3)
28 - 200
Pressure (MPa)
32
Motors
Displacement (cm3)
85 - 160
Displacement (cm3)
195 - 800
Displacement (cm3)
80 - 250
Valves
Control Valves
Pilot Control Valves
Elecric Remote Control Units
Electric Pilot Control Valves
Contact