Construction Machinery

Crawler Drills/ Pile Drivers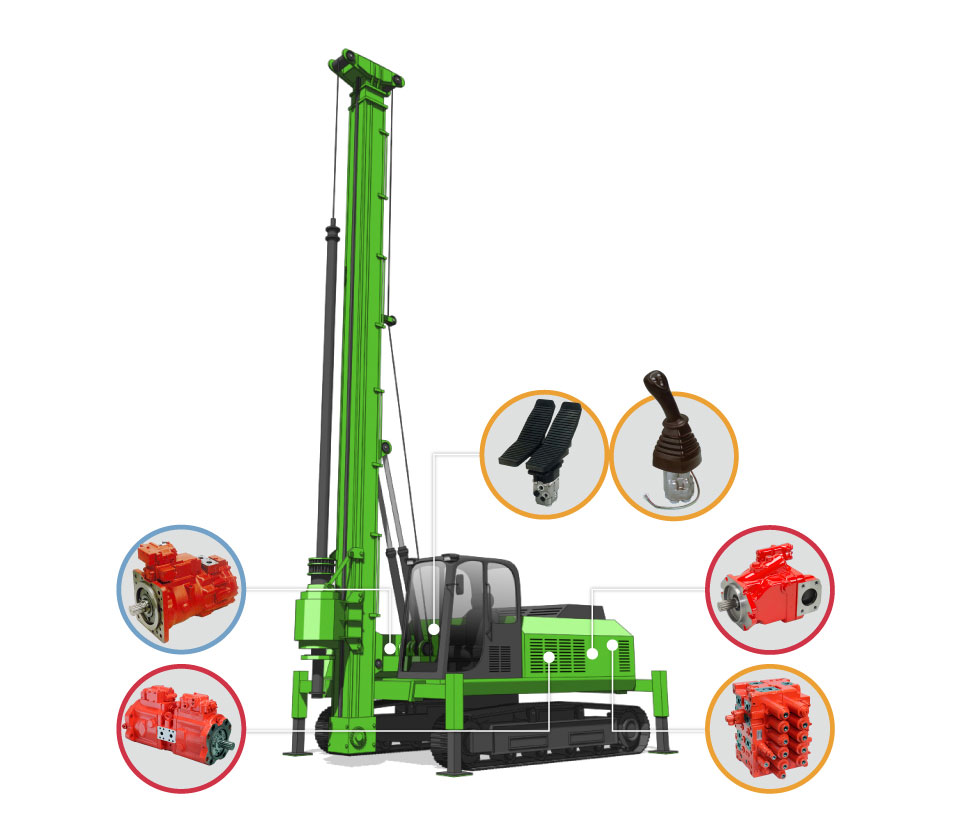 K3V / K5V and K3VL open circuit piston pumps are typically used in these applications. For the drill motors M7V series and M3X / M3B series motors can be applied. In case of the machine that employs the load sensing control system KLSV control valve can be utilized. Furthermore various kind of valves such as pilot control valve, electric proportional reducing valve, directional valve and combination of the valves as a composite valve block provide the various types of hydraulic system design.
Pumps
Displacement (cm3)
65 - 140
Pressure (MPa)
35
Displacement (cm3)
63 - 280
Pressure (MPa)
34.3
Displacement (cm3)
28 - 200
Pressure (MPa)
32
Motors
Displacement (cm3)
85 - 160
Displacement (cm3)
195 - 800
Displacement (cm3)
80 - 250
Total Displacement (cm3)
1520 - 6300
Valves
Control Valves
Pilot Control Valves
Electric Pilot Control Valves
Contact