Equipment and Device

Tunnel Boring Machines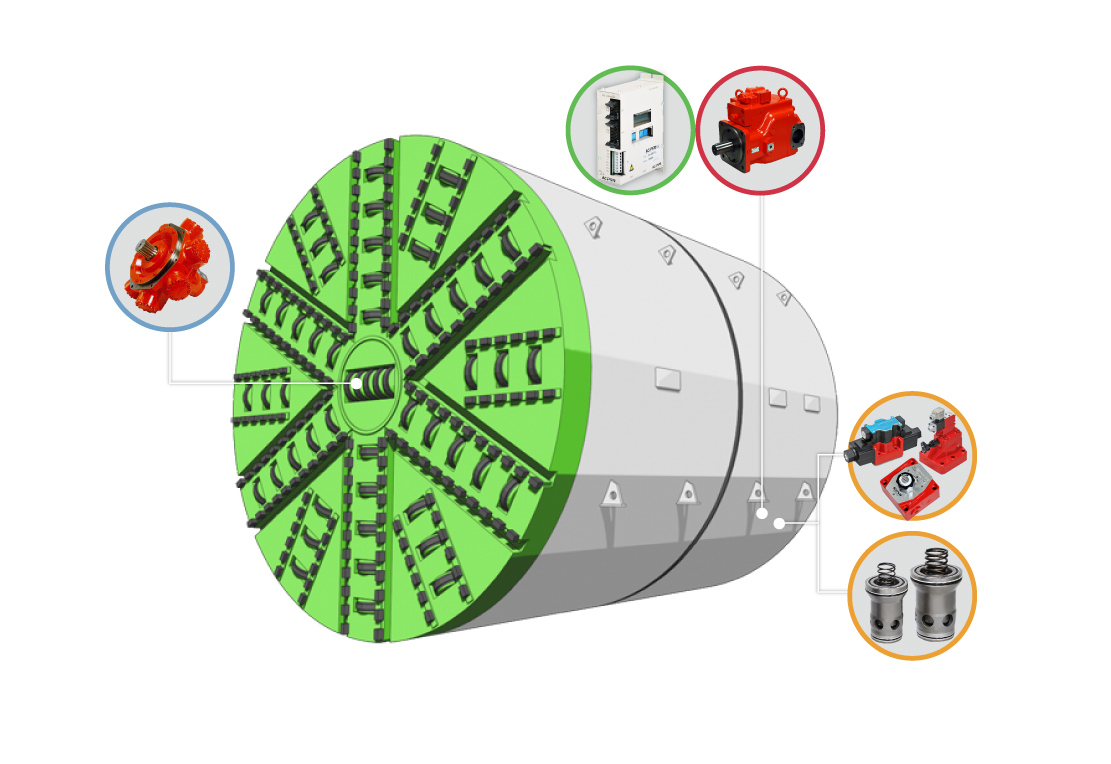 Our hydraulic systems are used in various civil engineering machines that require power and accurate control. We would like to introduce the Kawasaki Tunnel Boring Machines (Shield Machine is included). The cutter drive and erector within these machines is provided by MX-RG, axial piston motor with reduction gear, or the HMKB radial piston motor, both offer high starting torque and low shaft creep characteristics. Furthermore the hydraulic system activates the main function of the tunnel excavation system. Our hydraulic control technology has enabled the automation of tunnel segment erection.
Pumps
Displacement (cm3)
180 - 500
Pressure (MPa)
35 - 45
Displacement (cm3)
63 - 560
Pressure (MPa)
34.3
Displacement (cm3)
4 - 17.4
Pressure (MPa)
34.3
Motors
Displacement (cm3)
195 - 800
Displacement (cm3)
745 - 6800
Valves
Industrial Valves
Others
Contact