Equipment and Device

Power plants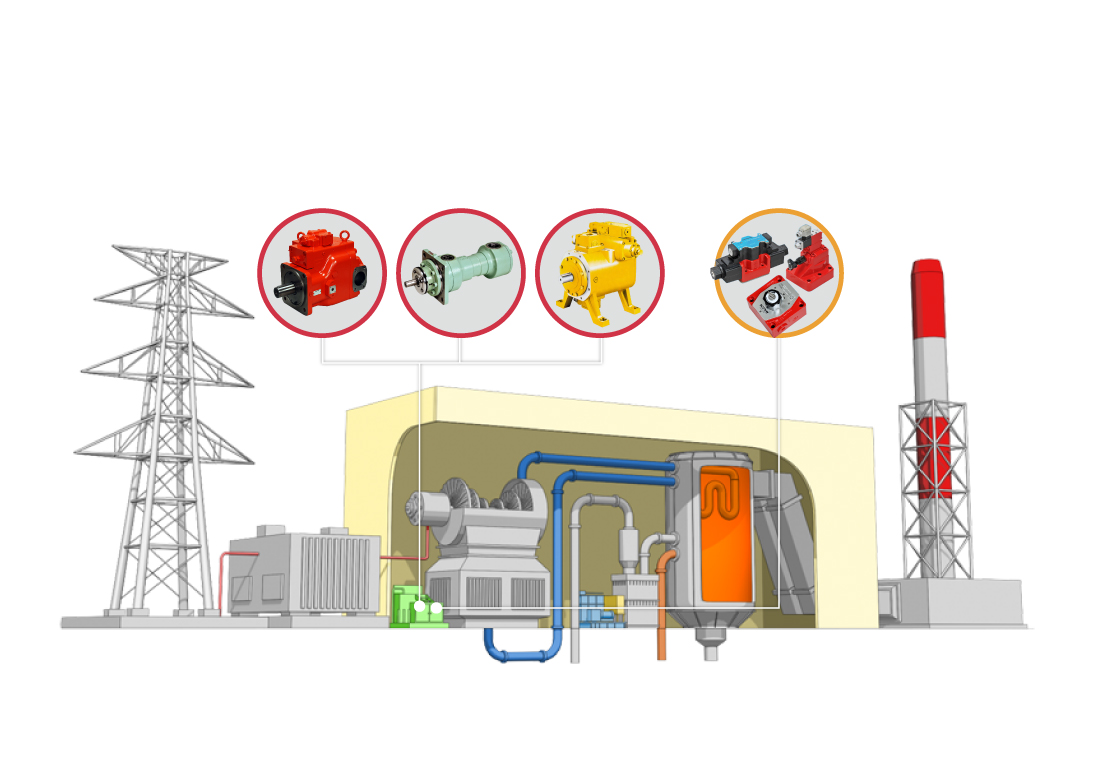 Kawasaki have provided in approximately 200 hydraulic power units of EHC (Electro-Hydraulic Control) for Thermal or Nuclear power plants and many units for Hydro-electric power plants.
In addition we also apply hydraulic systems such as screw pumps for the transfer and service of heavy oil delivered to boilers and burners. As well as Hydraulic systems for roller mills for pulverizing coal, actuators for high voltage circuit breakers and so on.
Pumps
Displacement (cm3)
63 - 560
Pressure (MPa)
34.3
Displacement (cm3)
32.4 - 507
Pressure (MPa)
34.3
Flow (L/min)
2 - 12000
Pressure (MPa)
1.0 - 24.5
Valves
Industrial Valves
Others
Contact