Electro-Hydraulic Control Systems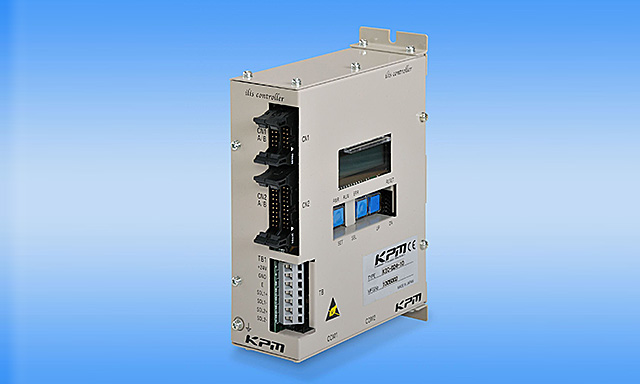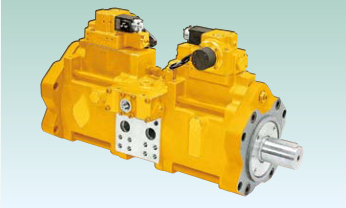 ROTAS
In 1967, it was completed using our original technologies for controlling the tilting angle of bent axis type axial piston pump. Electro-hydraulic servo pumps equipped with it were applied to FRP forming press, whose high-accuracy position and speed control became a great topic.
Since 1978 it has been incorporated in internally-developed "L-series" pumps that are active mainly in forging machine field.
ILIS
The electric control pump K3VG/K7VG with electrohydraulic servo regulator ''ILIS'' delivers flow accurately according to the pilot voltage signal. ILIS has succeeded the advantage of the ROTAS wellreputed excellent reliability, and has further improved accurate and highly responsive controllability by the latest control technology.
Features of the ROTAS
Good linearity and low level hysteresis.
By receiving various electrical signals, it enables remote control systems and feed-back control systems.
A feed back mechanism is include inside, making the system simple (outside feed back is not necessary, unlike in servo valves) .
Features of the ILIS
Our original PID control system with a built-in micro-processor has achieved accurate controllability.
The double feedback system of the sensed tilting angle and mechanical minor-feedback has realized stable and highly responsive controllability.
ILIS utilizes a powerful proportional valve, and consequently retains high reliability against contamination.
The horsepower is electrically limited by the sensed pressure. The adoption of linear approximation with many steps (max. 6 steps) enable to control horsepower accurately from low to high power level.
The sensed pressure signal compensates the volumetric efficiency of pump. In spite of the delivery pressure, you will get the delivery flow in proportion to input signal.
Specifications
ROTAS-L
responsibility
step response
0.3s
(0°→27°)
frequency response
3Hz (±12.5°,-3dB)
hysteresis
1%
linearity
<2%
ILIS
responsibility
step response
≦0.3s (0 →100%)
frequency response
≧3Hz (-3dB)
hysteresis
≦1% /FS
linearity
≦±0.5%/FS
Applications
Contact