Underwater Mounting Rexpeller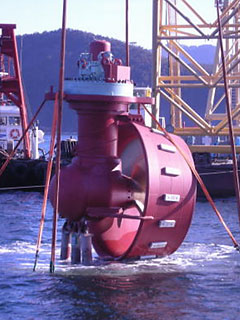 Thanks to specially developed lifting and sealing techniques, these azimuth thrusters can be mounted or dismantled underwater.
These are large azimuth thrusters that can be mounted directly to the hull.
The underwater mounting Rexpeller is the perfect solution for drillships, semi-submersible rigs, FPSO units and other offshore vessels.
Features
Safe, easy installation
No dry-docking required for thruster maintenance
Installation
An azimuth thruster suspended by a cable is lowered into the water and then lifted with another cable extending from the hull.
Contact