Axial Piston Pumps for variable speed control (Closed Loop)
K3VR series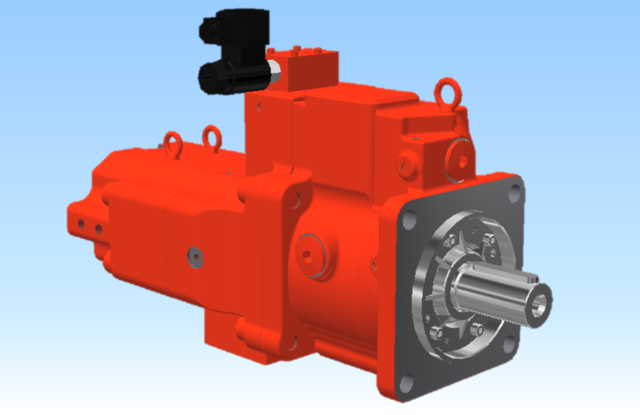 The K3VR series are closed circuit axial piston pumps suitable for variable speed control system.
The built-in large capacity suction valve enables easy configuration of the closed circuit and contribute to the energy saving and low noise for industrial machinery.

Features
Variable speed control exclusive use
Two-step displacement switching control
Built-in suction valve
Low Pulsation, Low Noise
Wide line-up
Specifications

Model
K3VR22
K3VR45
K3VR80
K3VR140
K3VR200
Displacement (cm3)
22
45
80
140
200
Pressure (MPa)
Rated
32
Peak
35
Max Self Priming Speed (min-1)
1,500
Mass (approx.) (kg)
30
46
48
91
201
Control Curve
The above are the example of control curves.
Video
Download
Applications
Variable-Speed Control System ECO SERVO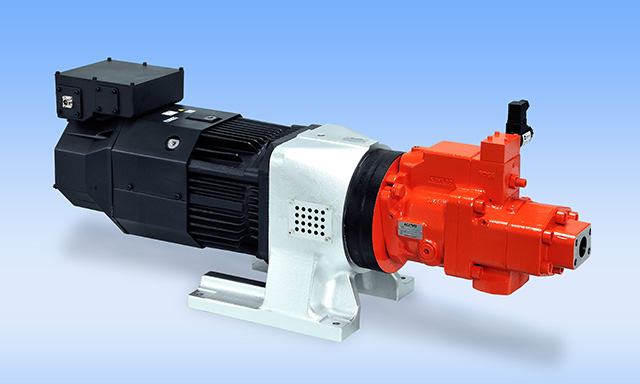 The rotation control of the pumps which are of high pressure and large capacity type based upon our long and ample experience can control flow rate with high accuracy. This will make not only high-accuracy control but also energy-saving control and low noise of actuator possible.
Contact