Axial Piston Motors (Swash Plate)

M5X series (for Swing)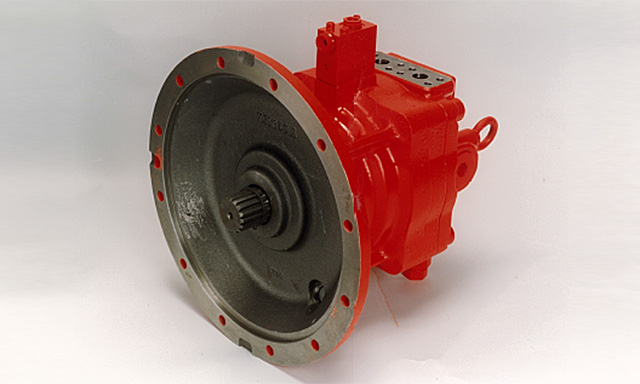 The M5X series are fixed displacement axial piston motors of swash plate design.
The motor has built-in relief valve and make-up valve elements so as to acheive swing function by the connection of the piping from the control valve to the motor port.
The design has enabled an extraordinarily compact motor with the piston/cylinder part, mechanical brake part, and attached valves part neatly arranged respectively.
The mounting flange of the motor has been so enlarged as to enable it to be directly connected with the ring gear of a reduction gear.
Features
Integrated valving for swing function.
Compact design
Directly connected to reduction gear.
Specifications

Model
M5X80
M5X130
M5X180
M5X250
Displacement (cm3)
79.0
129.2
180.1
250.1
Pressure (MPa)
Rated
33
32.4
32.4
33
Max
40
39.2
39.2
40
Max speed (min-1)
2,200
1,850
1,680
1,520
Download
Applications
Contact