Axial Piston Motors (Swash Plate)

M5X-RG series (for Swing)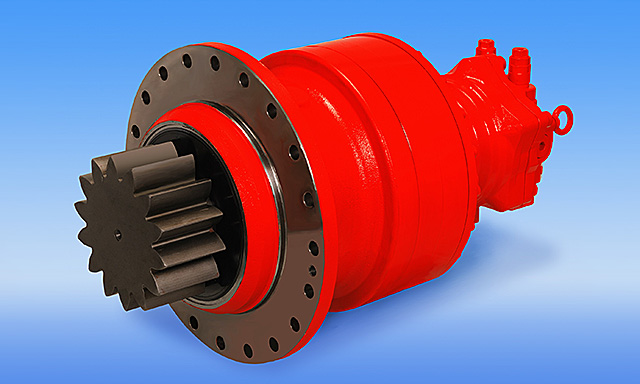 The M5X-RG series are the geared motors which integrate M5X series fixed displacement motor and the reduction gear.
The reduction gear has two staged planetary gear, which can achieve high reliability and long life.
The M5X-RG series are prefered by world-wide customers as the swing motor of construction machinary and forestry machinary.
Features
High reliability and long life
Wide variation of pinion's specification
Specifications

Model
M5X80-
RG06D
M5X130-
RG11D
M5X130-
RG14D
M5X180-
RG20D
M5X250-
RG27D
Gear ratio
19.2
20.01
20.04
25.2
25.2
Total Displacement (cm3)
1,520
2,590
2,590
4,540
6,300
Pressure (MPa)
22.4
26.0
32.4
28.7
26.9
Max speed (min-1)
115
92
92
67
60
Download
Applications
Contact