Steering Gear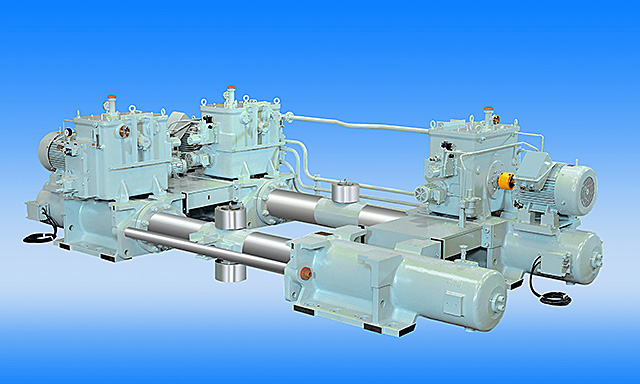 The steering gear is an equipment which play a prominent role in the ship handling.
The following four characteristics are especially required of the steering gears. They are "high reliability", "high durability", "high accuracy", and "torque characteristic" in line with actual rudder load. The Electro Hydraulic Steering Gear of Kawasaki with such four characteristics has been delivered to various sized ships all over the world and highly evaluated.
Features
The high durability and reliability are guaranteed as steering gear.
The adaption of L series bent axis type axial piston pump of longer life has enabled the durable steering gear.
Quiet operation is maintained since the hydraulic pump is installed in the oil tank.
Simple and compact constitutions are gained since external pipings are minimized and oil tank and electric motor are installed on the hydraulic cylinder.
Specifications

Series
E Series
V series
Control system
Electrical pump control
Valve control
Torque at max. working pressure
314 kN・m to 11,280 kN・m
105 kN・m to 844 kN・m
Rudder turning angle
±35 or ±45 deg.*
Rudder turning speed
65 deg. / 28 sec.
Actuator
Type
Rapson-slide type (Ram type)
Number
1 ram - 2 cylinders or
2 rams - 4 cylinders
1 ram - 2 cylinders
Number of pump unit
2 to 4 pumps*
2 pumps*
Classification
NK, ABS, LR, DNV, BV, CCS, KR, CR
* Please confirm brochures about detail specifications.
Download
Applications
Contact