Taiwan Kawasaki Robot Center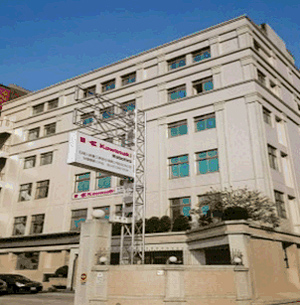 3F, No.31, Ln.216, Gongyuan Rd.,Hsinchu City 30069, Taiwan(R.O.C)
Tel: +886-3-562-0518
Kawasaki Robotics site

Profile
Kawasaki Heavy Industries, Ltd. is a leading manufacturer of industrial robots and robot systems. The Robot Division's catch phrase is "Simple & friendly". Through robotics we support and simplify customers' manufacturing. We connect humans with friendly products. We enthusiastically encourage innovations in manufacturing for customers.
Taiwan Kawasaki Robot Center (TKRC) is an overseas office of Kawasaki's Robot Division. It is located in Hsinchu City, which has been dubbed the Silicon Valley of Taiwan. The office is about 5 minutes by car from Hsinchu Station of Taiwan Railway, 25 minutes from Hsinchu Station of Taiwan High Speed Rail, or 60 minutes from Taoyuan International Airport.
With its rich experience and expertise in robotics, TKRC can:
offer robot systems using its full line of products
support production start-up from delivery and installation to teaching and operation
provide the best after-sales service
offer preventive maintenance service using M2M and IoT technologies and by monitoring operations in pursuit of zero downtime
Even if a trouble occurs, TKRC can solve it quickly to minimize downtime. Necessary spare parts are kept in stock. Our workshop is also equipped with repair and inspection facilities such as a cleanroom booth for wafer-handling clean robots. You can trust and rely on Kawasaki Taiwan Robot Center!
---
Contact
If you need more information about our business, please feel free to contact us.
CONTACT