Kawasaki Robotics (Kunshan) Co., Ltd.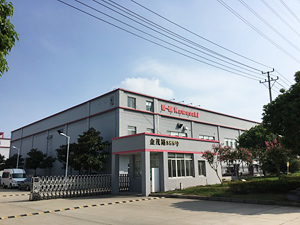 (Robot Factory)
No.7,Hengxinjing Road,Zhoushi Zhen,Kunshan City,Jiangsu,China Zip code:215300
Tel: 86-512-5036-2201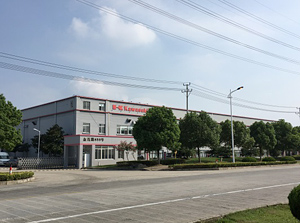 (Parts Factory)
A5 No 1255, Jinmao Road, Zhoushi Zhen, Kunshan City, Jiangsu, China Zip code: 215313
Tel: +86-0512-5013-3873
Kawasaki Robotics site

Profile
Kawasaki Robotics (Kunshan) Co., Ltd. (KRCK) was established in Kunshan City, Jiangsu, China in 2009. Its major line of business is to procure parts and components for industrial robots, e.g. castings, machined parts, finished components and electric parts, and to supply them to Kawasaki robot factories in China. It also installs robot options and delivers spare parts to Kawasaki's group companies outside China. KRCK procures parts and components from over 60 Chinese- and Japanese-owned vendors in China. Almost all the parts and components for the Kawasaki robots delivered in China are procured locally.
It has developed a high quality, yet low-cost supply chain. Equipped with complete inspection facilities such as a 3D measuring device, it has an excellent quality control system to offer high quality parts and components.
As a Kawasaki group company, KRCK contributes to enhanced productivity through robotic automation with high quality, low-cost products.
---
Contact
If you need more information about our business, please feel free to contact us.
CONTACT