Kawasaki Robotics (U.S.A.), Inc.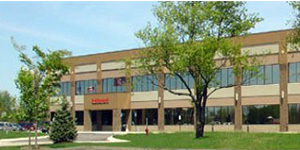 28140 Lakeview Drive, Wixom, Michigan 48393, U.S.A.


Tel. +1-248-446-4100
Fax. +1-248-446-4200
Kawasaki Robotics site

Profile
With more than 210,000 robots shipped worldwide, Kawasaki is a leading supplier of industrial robots and robotic automation systems with a broad product portfolio, able to service a wide range of applications across diverse industries. Kawasaki Robotics (USA), Inc. is a subsidiary company of Kawasaki Heavy Industries, Ltd., Robot Division of Japan, and is headquartered in Wixom, Michigan, with sales and service offices in North and South America. Kawasaki has incorporated over 50 years of experience as a robot industry leader into the development of the most technically advanced controllers and the highest quality robots.

"Simple and friendly" is our brand promise. Not only does it speak to the products and services we offer, it also characterizes our approach to our relationship with customers. We strive to develop and maintain lasting partnerships with our customers by delivering:
・ the best value robot offerings;
・ productivity enhancing robotic automation systems;
・ renowned Kawasaki product quality and performance;
・ responsive sales and technical support;
・ and unmatched after sales service.
We at Kawasaki Robotics realize that our greatest asset is our employees. We continuously work to maintain a pleasant working environment where employees are challenged and trained in the latest technology. As the company continues to grow, there will be many opportunities for career development and advancement. Please visit our
Careers
page for more information regarding current opportunities.
---
Contact
If you need more information about our business, please feel free to contact us.
CONTACT