Kawasaki Motors Enterprise (Thailand) Co., Ltd.
Rayong Robot Center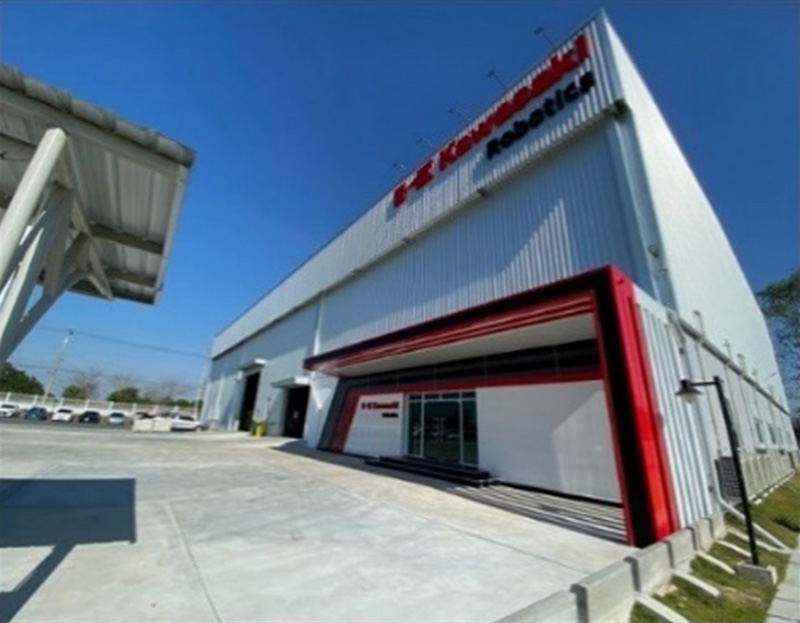 (EN): 119/10 Moo 4,T. Pluakdaeng, A.Pluakdaeng, Rayong 21140, Thailand
(TH): 119/10 หมู่ 4, ต.ปลวกแดง, อ.ปลวกแดง, จ.ระยอง 21140, ประเทศไทย
Tel. 038 955 040-58
   ext. 2601 (Sales & Engineering)
      2602 (Customer Service)
      2603 (Others)
E-mail : robot@kawasaki.co.th
Kawasaki Robotics site

Profile
บริษัท KAWASAKI ROBOTICS ประเทศไทย มีประสบการณ์มากกว่า 20 ปี ในธุรกิจเกี่ยวกับการขายแขนกลอุตสาหกรรม เรารับให้คำปรึกษากับลูกค้าในเรื่องการออกแบบระบบ การศึกษาความเป็นไปได้ของโครงการ, การซ่อมบำรุง และการบริการลูกค้าหลังการขาย
ในส่วนของการบริการหลังการขาย ทางบริษัทมีส่วนของ "Customer Service" ที่พร้อมบริการการซ่อมบำรุงเชิงป้องกันกับโรบอทให้บริษัทของท่านถึงที่ และเราพร้อมที่จะให้คำแนะนำปรึกษาเกี่ยวกับปัญหาของโรบอทแบบ Hotline ตลอด 24 ชั่วโมง และทางเรามี Spare Parts เพื่อพร้อมที่จะเปลี่ยนให้กับโรบอทของลูกค้า
ทางเรามีห้องปฏิบัติงานโรบอท(Demo Room) และห้องอบรบ(Training Room) สำหรับการอบรม และทดสอบ การปฏิบัติงานโรบอท(Operation) เช่น งานโรบอทเชื่อมจุด หรืองานโรบอทพ่นสี
และลูกค้าสามารถนำชิ้นงานของท่าน มาทดสอบการพ่นสีจริงได้ที่ห้องปฏิบัติการพ่นสี(Paint Laboratory)
KAWASAKI ROBOTICS THAILAND has more than 20 years' experience in sale of industrial robots.
We can provide systems engineering, feasibiliy studies, maintenance, customer support and overhauls.
In after-sale service, our "Customer Service" section is always ready to provide peventive maintenance(PM) service for you and we are ready to advise and assist you to solve problem 24 hours a day anytime by calling hotline. We have spare parts stock that's always ready to replace parts.
We have demo room and training room for training about robot operation such as spot welding and painting. We have paint trial laboratory so that you can bring your example parts to us for paint trials.
---
Contact
If you need more information about our business, please feel free to contact us.
CONTACT