Consolidated Financial Highlights
As we carried out a share consolidation with a 10:1 ratio of common shares with an effective date of Oct. 1, 2017, Book Value per Share, Earnings per Share and Cash Dividends per Share has been calculated with the assumption that this share consolidation was carried out at the beginning of the fiscal year 2013.
We have adopted IFRS (International Financial Reporting Standards) since the first quarter of FY2022, and its financial information for the comparative fiscal year, FY2021, is also based on IFRS.
All the data on this page are calculated on a consolidated basis.


FY2021
FY2022
Revenue
(Billions of yen)
1,500

1,725

Business Profit
(Billions of yen)
30
82

Profit before tax
(Billions of yen)
27

70

Profit attributable to owners of parent
(Billions of yen)
12

53
Total Assets
(Billions of yen)
2,174
2,457

Total Equity
(Billions of yen)
524

596

Equity attributable to owners of parent per share
(Yen)
3,018.31

3,440.39

Basic Earnings per Share
(Yen)
76

317

Cash Dividends per Share
(Yen)
40

90

Return on Equity attributable to owners of parent
(%)
4.8

9.8

After-tax ROIC
(%)
1.6

5.7

NET Debt Equity Ratio
(%)
86.9
77.3

Revenue

 
Business Profit・
Profit attributable to owners of parent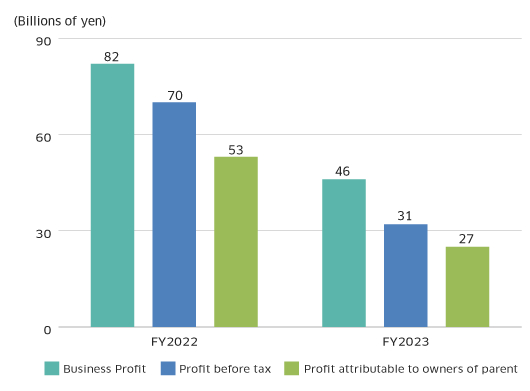 Total Assets・Total Equity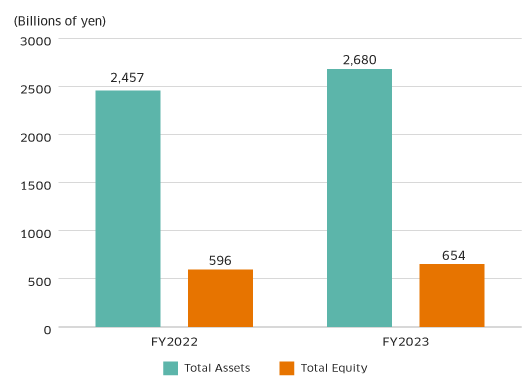 Equity attributable to owners of parent per share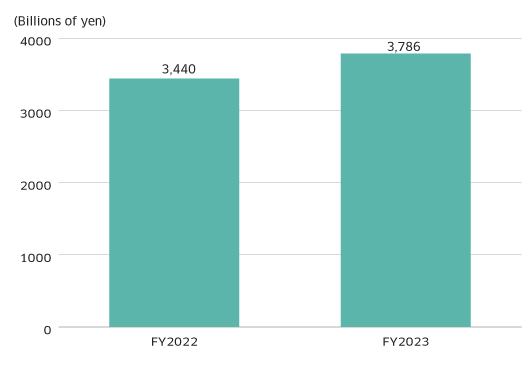 Basic Earnings per Share (EPS)
Cash Dividends per Share
Return on Equity attributable to owners of parent (ROE)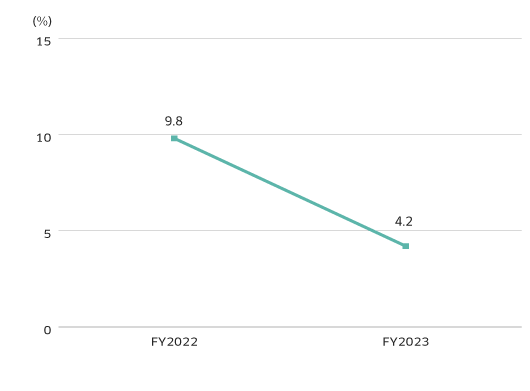 After-tax ROIC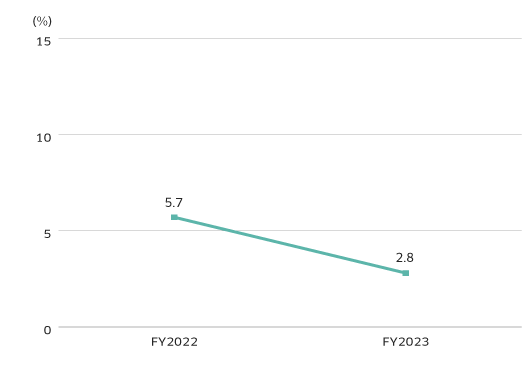 NET Debt Equity Ratio

Contact