BK117 Helicopter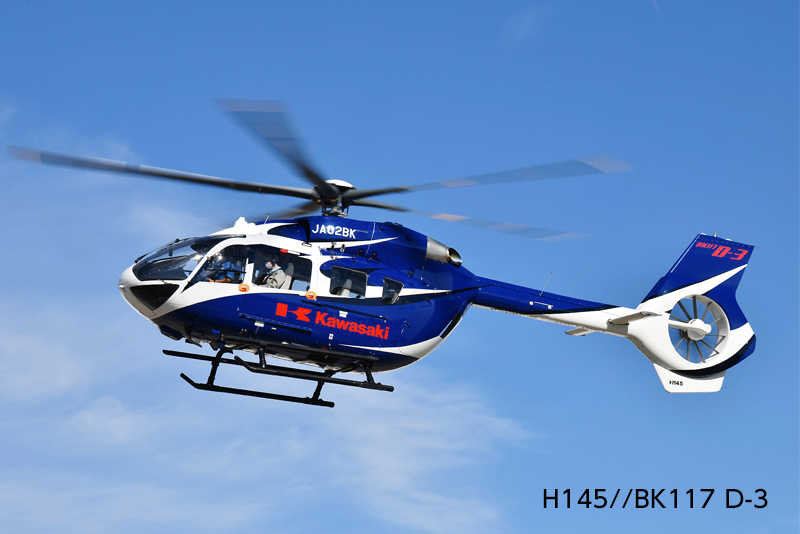 The BK117 helicopter was jointly developed by Kawasaki and Messerschmitt-Bölkow-Blohm (MBB) of West Germany (currently known as Airbus Helicopters Deutschland GmbH [AHD]). In 1982, this two-engine, multipurpose, high-performance helicopter was type approved as the first domestically-manufactured helicopter.
Designed for a wide range of applications, including transport of humans and goods, rescue, patrol, and emergency medical services, the helicopter has been delivered to many customers, including local governments.
Its modification, repairs, inspection, maintenance, training, and other post-sales services are provided in conjunction with Central Helicopter Service, Ltd., a Specially-Designed Maintenance Center of Kawasaki, offering our customers a full lineup of services.
BK117 website for more details about opration, product, etc.
Specification
| | | |
| --- | --- | --- |
| | C-2 | D-2 |
| Length | 13.0m | 13.6m |
| M/R Dia. | 11.0m | 11.0m |
| Height | 3.96m | 3.95m |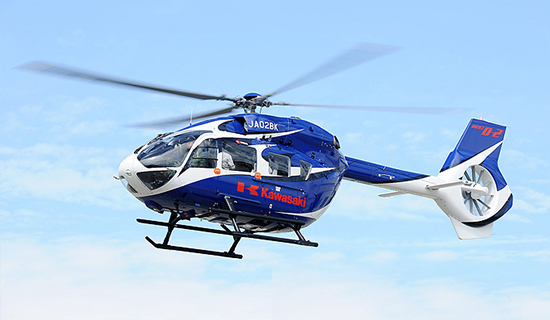 Type C-2
Medical Service Helicopter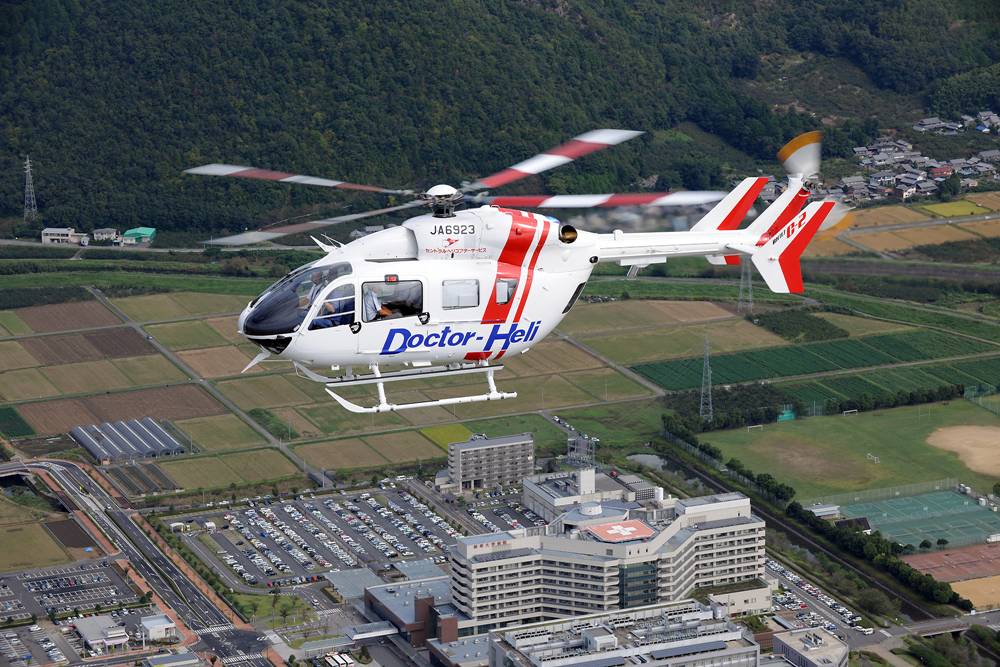 Helicopter ambulance services, known in Japan as "doctor helicopters," have been launched across Japan, drawing people's attention to their  effective performance in providing medical emergency transport. With a roomy cabin, despite its compact external dimensions, the BK117 has become a best-selling model and a preferred choice among healthcare professionals.
(Photo courtesy of Central Helicopter Service, Ltd.)
Firefighting Helicopter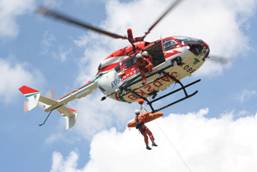 BK117 helicopters are used day and night for lifesaving, firefighting, and disaster relief activities. They are also used by many of the prefectural police aviation units. The BK117 can ensure people's safety with a variety of onboard equipment.
(Photo courtesy of Kobe City Fire Aviation Unit)
Media Helicopter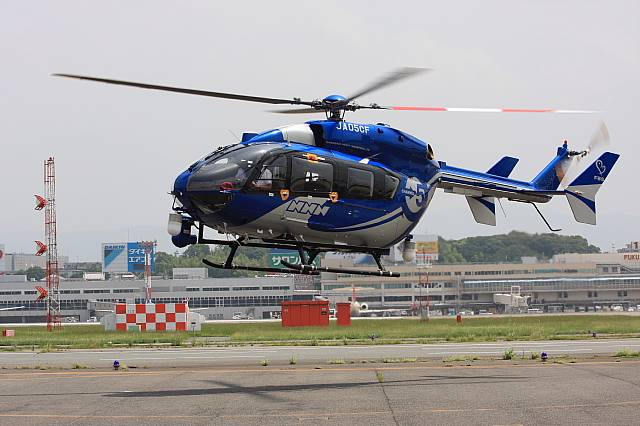 BK117 helicopters for media use include those utilized by newspaper companies for news coverage and those equipped with the latest technologies for television broadcasting. With its excellent flight performance, the BK117 can quickly reach the scene of an event and provide live footage.
(Photo courtesy of Nishi Nippon Air Lines and Fukuoka Broadcasting Corporation)