BK117 Helicopter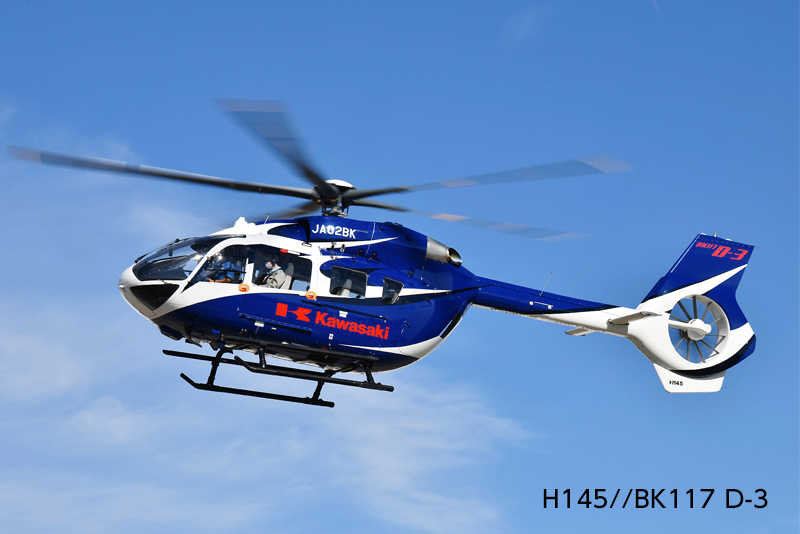 The medium-size, twin-engine BK117 helicopter was jointly developed by Kawasaki and Airbus Helicopters, which plays an active role in a variety of areas such as emergency medical services, firefighting/disaster relief, police work, news reporting, personnel transport and cargo transport.
Since delivery of the first BK117 in 1983, the aircraft has undergone a series of upgrades and making it a product of high technological value, BK117 deliveries made by us was 185 units (as June 30th, 2022) and it has become a global best-seller, which deliveries made by Airbus and Kawasaki combined surpassing 1,700 units.
Kawasaki will continue to improve the performance of BK117 helicopters and develop equipment for various applications. With high reliability backed by a proven track record of delivery and our meticulous support system that allows us to handle all aspects of development, manufacturing, sales, and after-sales service, we will continue to contribute to comfortable and safe air transportation through aggressive sales activities for BK117 both domestically and internationally.
The latest BK117 D-3 provides a fully flat floor and spacious cabin space, clamshell-type cargo doors at the rear that provide excellent application versatility, improved high-altitude hovering (remain in one place in the air) performance, installed the latest integrated avionics (Helionix®) and equipped with Fenestron tail rotor and with the latest bearingless main rotor system (five-blade). Thereby, D-3 is excellent helicopter achieved high performance with low noise and low vibrations.
BK117 website for more details about opration, product, etc.
Specification
| | | | |
| --- | --- | --- | --- |
| | C-2 | D-2 | D-3 |
| Length | 13.0m | 13.6m | 13.54m |
| M/R Dia. | 11.0m | 11.0m | 10.8m |
| Height | 3.96m | 3.95m | 4.00m |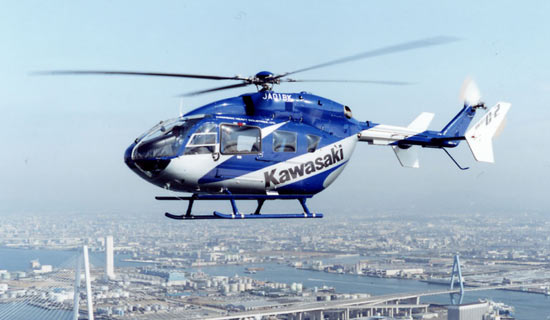 Type C-2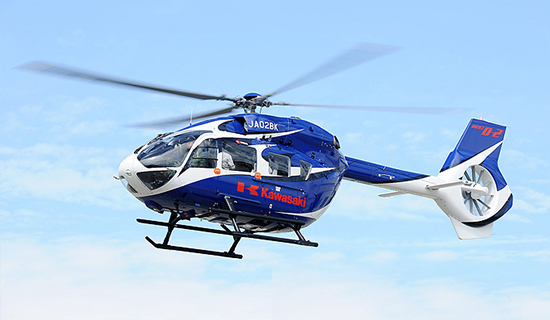 Type D-2
Medical Service Helicopter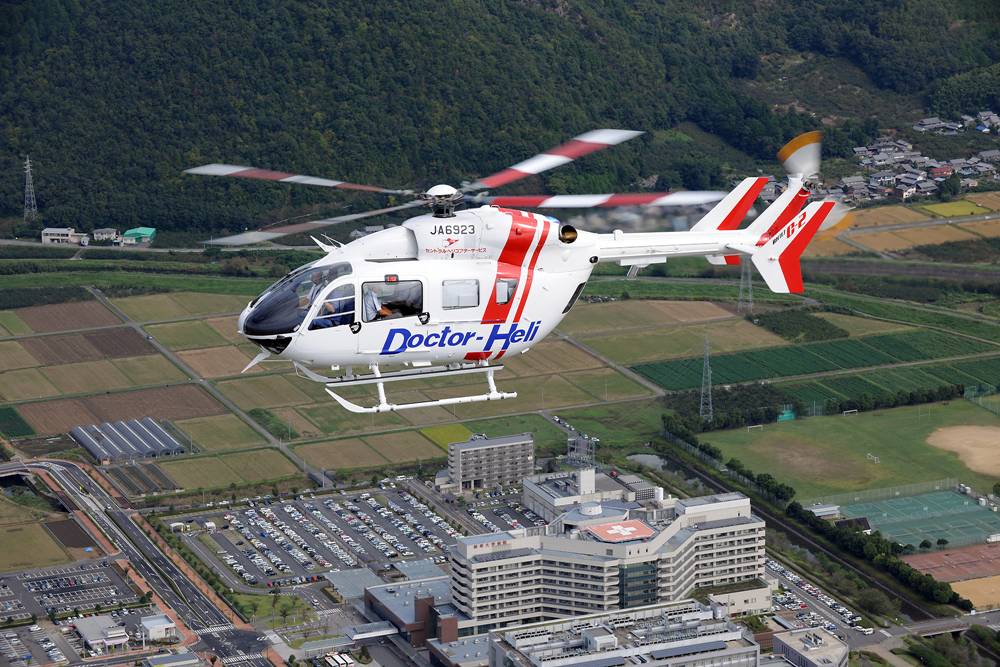 Helicopter ambulance services, known in Japan as "doctor helicopters," have been launched across Japan, drawing people's attention to their  effective performance in providing medical emergency transport. With a roomy cabin, despite its compact external dimensions, the BK117 has become a best-selling model and a preferred choice among healthcare professionals.
(Photo courtesy of Central Helicopter Service, Ltd.)
Firefighting Helicopter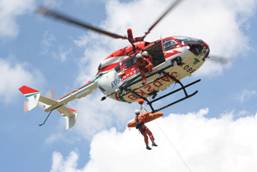 BK117 helicopters are used day and night for lifesaving, firefighting, and disaster relief activities. They are also used by many of the prefectural police aviation units. The BK117 can ensure people's safety with a variety of onboard equipment.
(Photo courtesy of Kobe City Fire Aviation Unit)
Media Helicopter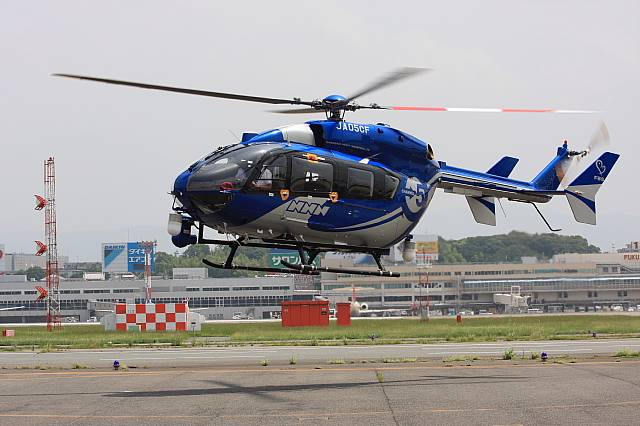 BK117 helicopters for media use include those utilized by newspaper companies for news coverage and those equipped with the latest technologies for television broadcasting. With its excellent flight performance, the BK117 can quickly reach the scene of an event and provide live footage.
(Photo courtesy of Nishi Nippon Air Lines and Fukuoka Broadcasting Corporation)