Nonferrous Metals Processing Plant
Kawasaki entered the nonferrous metals smelting plant business by utilizing its track record in its kiln facilities and in 1991 delivered ore handling facilities including a rotary kiln to the 2nd ferronickel smelting plant of PT ANTAM (Persero) Tbk in Indonesia.

Our technologies were highly acclaimed in this project and the 3rd ferronickel smelting plant was completed in 2006 as planned, in which we had won a contract of constructing and delivering all the facilities including an electric ferronickel smelter of 18 m in diameter. This 3rd plant is cutting-edge facilities with double the capacity of the 2nd plant and we concentrated our technologies to fulfill ANTAM's expectations. Furthermore, for the 4th plant, Kawasaki was awarded the order of dryer system, calcining system and coal mill system, which would become core of the 4th plant.

In November, 2012, Kawasaki received the order of the capacity expansion project from SNNC in Korea, following delivery of the plant with a capacity of 30,000tons per year, which had been ordered from Kawasaki in July, 2006. Kawasaki was selected as the contractor for the capacity expansion project thanks to admiration of SNNC for our achievement in the 30,000tons per year plant project in contributing to its earlier commercial operation by shortening time for completion by three months, along with our established technologies and support systems.

Kawasaki has provided main equipment such as a rotary kiln and a great pre-heater to domestic ferronickel producing companies. We are striving to acquire cutting-edge technologies further for constructing ferronickel smelters which are expected to increase in number, and are determined to participate aggressively in constructing ferronickel smelters in Asian countries as a Japanese leading manufacturer with a track record and technologies.

This area is expected to become another pillar following a cement plant, since the demand for stainless is high and capital investment is expected to continue in this field for some time.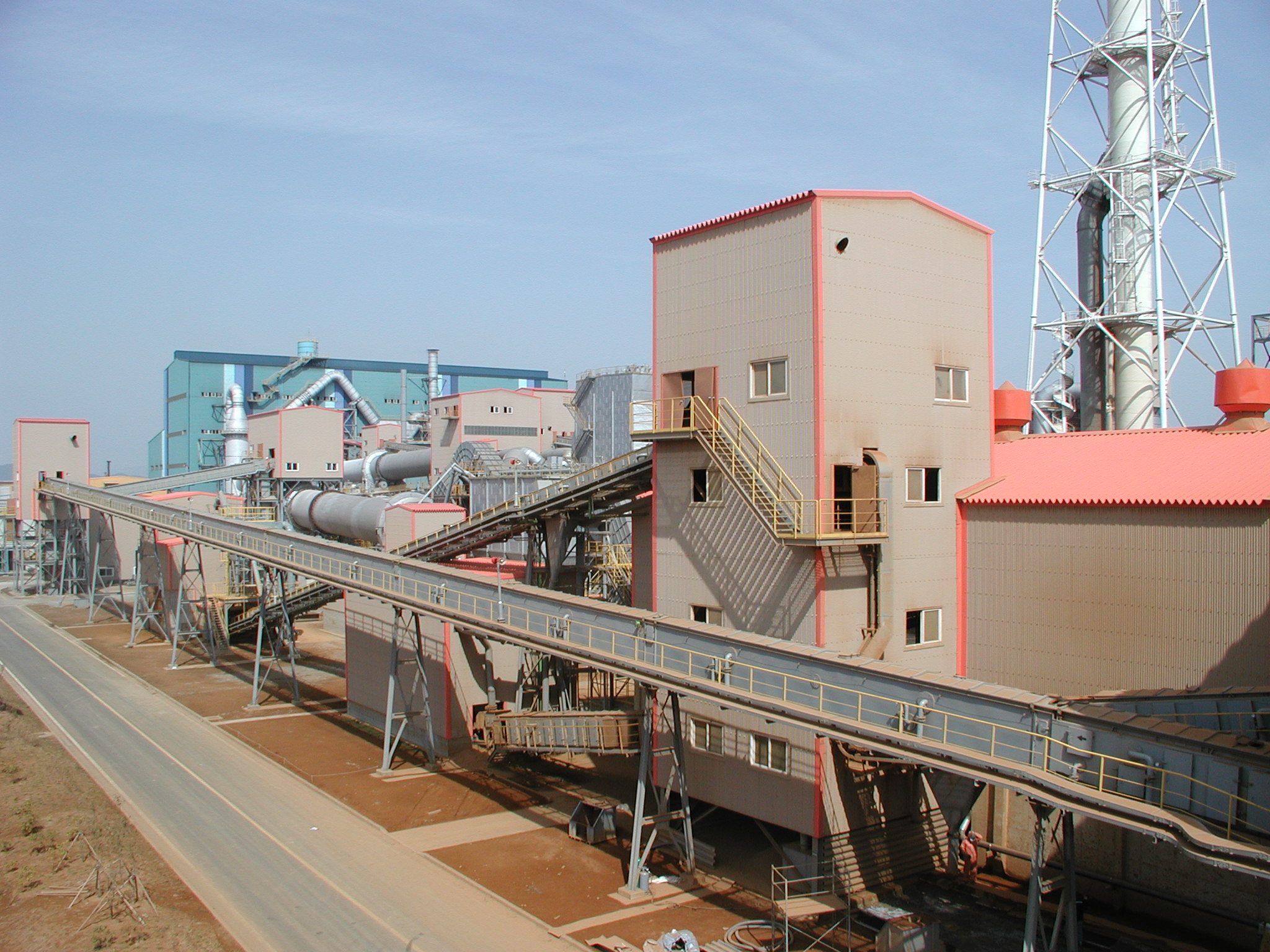 Features
We mainly manufacture dryers and mills for ores, kilns, and coal mills which are integral to the pretreatment of ores, by applying our cement manufacturing technologies.

1) Kiln Product Line
- Rotary Dryer
- Rotary Kiln
2) Mill Product Line
- CK Roller Mill

Kawasaki can propose plans to meet customer's environment-conscious needs with its energy-saving, high-performance and easy-to-maintain equipment.
Contact