Cement Plant
History
Kawasaki Heavy Industries, Ltd. has supplied a lot of cement manufacturing equipment worldwide since its first delivery of a rotary kiln in 1932. The cement plant we designed and constructed has attracted the attention of the world's cement manufacturers and specialists due to its advanced performance. Kawasaki large-scale and energy-saving cement plants have so far been supplied around the world and admired by users for the stable running performance.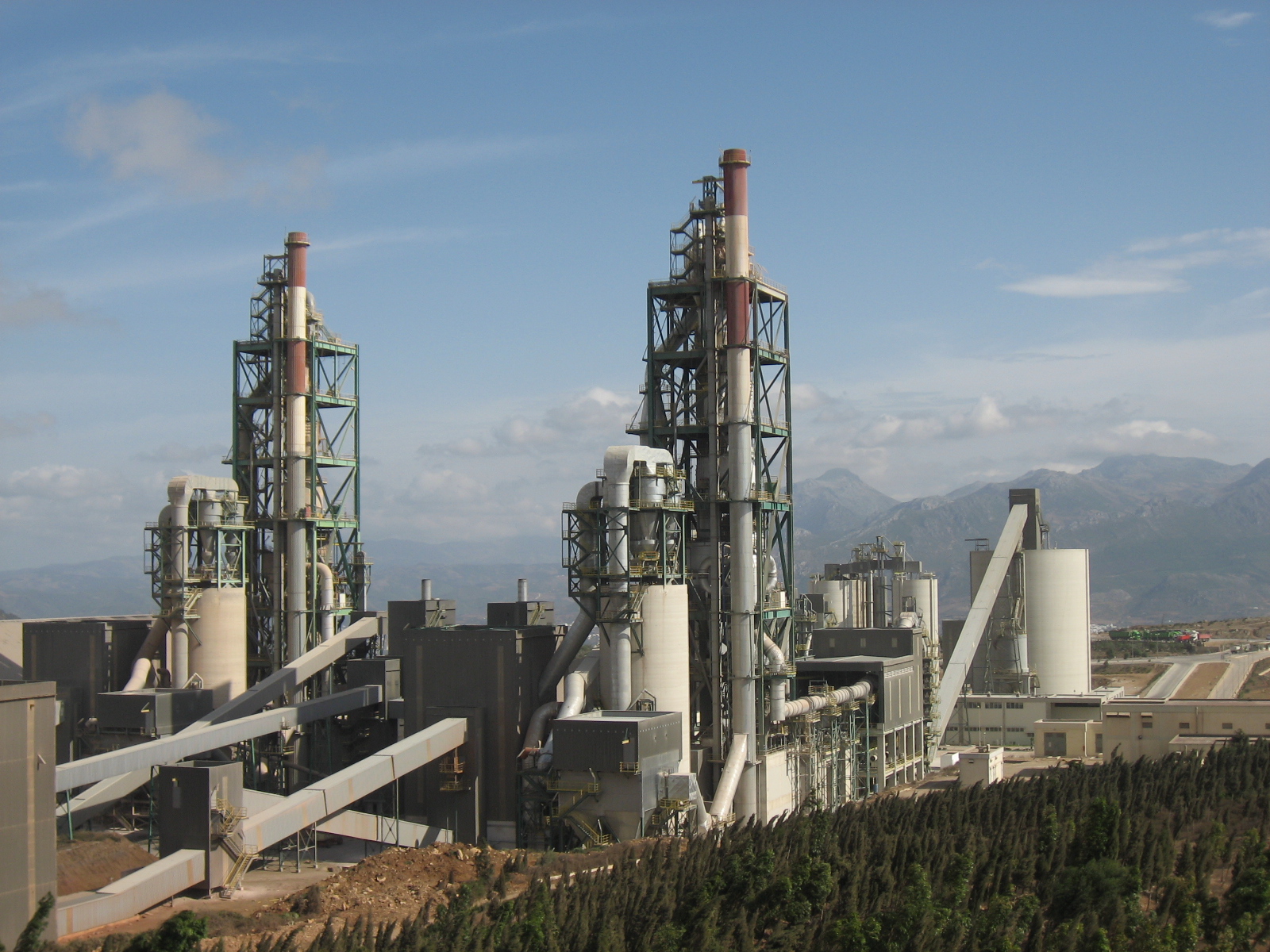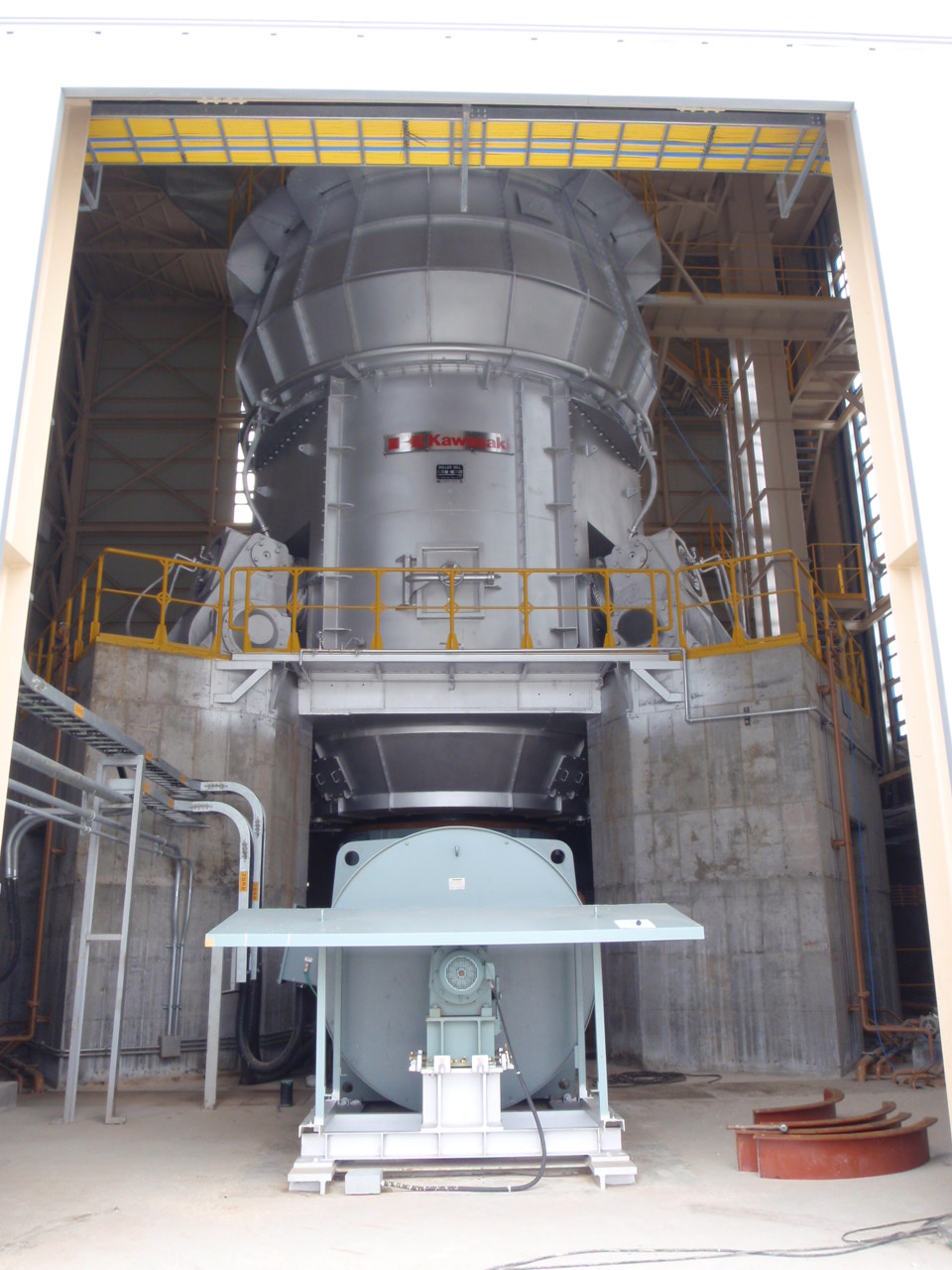 Strength in Total Solution
Our strength lies in our comprehensive technologies including the feasibility study, designing, manufacturing, procurement, construction, test-running, running, operation & maintenance, renovation of cement plants as well as manufacturing machinery for cement plants. We have also applied these technologies to the nonferrous metals processing plant, limestone calcining system. Each system has achieved remarkable results in energy saving and high efficiency.
New Approach
Following Kawasaki's engineering center in Philippines (KDT), Kawasaki has established in China three joint companies, ACK, CKM and CKE, for engineering, procurement and manufacturing of cement plant equipment. Kawasaki can provide high-performance equipment developed by our prominent technologies to suit investment needs of customers. Kawasaki has taken over cement plant business of IHI Corporation, and furthermore acquired OK Vertical Roller Mill technologies.
For Eco-friendly Development
The cement machinery and equipment by Kawasaki leads to superior performance of energy saving, high efficiency and environmental protection. Kawasaki "Low-NOx" KSV (Kawasaki Spouted Bed & Vortex Chamber) In-Line Precalciners have been delivered to major cement companies and contributed denitration and energy saving. October, 2014, 45 units of KSV, ranging 1,700 to 8,500 tons per day have been delivered, and 16 units, 3,500 to 12,000 tons per day, have been secured for immediate delivery. Kawasaki's new generation CK Mills are highly valued for the low power consumption. Kawasaki has secured and/or delivered 97 units of the new generation CK Mills since 2009.
-Cement Waste Heat Recovery Plant
We can provide plants with much higher energy efficiency in response to customers' environment-friendliness by combining our Waste Heat Recovery Power Generation System. This system utilizes the thermal energy of the exhaust gas from SP (NSP) and clinker cooler, and thus generates and covers 30%-40% of electric consumption in a cement plant. Kawasaki is a pioneer in waste heat recovery technologies.
-Zero Emission Eco Town (ZEET) System
The Zero Emission Eco Town (ZEET) System

is an integrated system of cement plant and incineration plant. The ZEET System treats refuse and sludge hygienically, and processes into energy and raw materials for cement manufacturing. This system reduces the fuel consumption for cement manufacturing by obtaining energy from gasified refuse. Since the burned ash is used as raw materials for cement, the final disposal of the ash is no longer required. This system reduces CO2 emissions as compared to disposal by landfill.
Features
In addition to total engineering, we manufacture raw mills, kilns, and cement mills which are integral to the quality and energy saving in cement manufacturing.

1) Kiln Product Line
-New Suspension Pre-heater
-Rotary Kiln / Rotary Dryer
2) Mill Product Line
-Tube Mill & Separator
-CK Roller Mill
-CKP Roller Mill
Major Delivery
1997 Indonesia / PT Indocement Tunggal Prakarsa P-10 (3,800tons/day)
1999 Indonesia / PT Indocement Tunggal Prakarsa P-11 (7,500tons/day)
2002 Myanmar Economic Corporation (4,000tons/day)
2003 U.A.E. / Sharjah (3,400tons/day)
2003 Vietnam / VNCC Bimson (3,500tons/day)
2004 Morocco / Lafarge Ciments (2,300tons/day)
2004 Morocco / Holcim (Cement Mill 115tons/hour)
2005 Turkmenistan / GAP Insaat Yatirim Ve Dis Ticaret A.S. (3,000tons/day)
2008 Vietnam Construction Import-Export Corporation (VINACONEX) (6,000tons/day)
2009 "Yemen General Corporation for Cement Industry & Marketing" (3,300tons/day)
2009 Morocco / Lafarge Ciments (2,300tons/day, Expansion project)
2010 Vietnam / VNCC Butson Cement Company (4,000tons/day)
2010 Vietnam / Bimson Cement Joint Stock Company (5,500tons/day)
Contact