Water Purification System
Membrane Filtration, Reverse-Osmosis Seawater Desalination System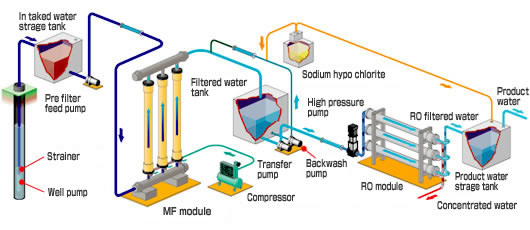 Under confused condition of water environment, nowadays, safe and pure potable water is required. We satisfies this requirement with the advanced technology through MF membranes (micro filtration membranes), UF membranes (ultra filteration membranes) and RO membranes (reverse-osmosis membranes).
Seawater Desalination Ro unit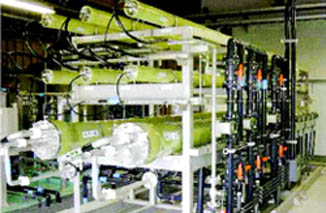 Brackish water desalination RO unit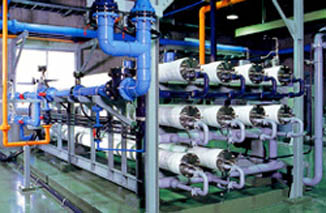 Setting Tube Module (Tube Settler)

Tube Settler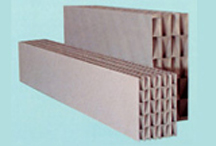 Tube Settler (Installed)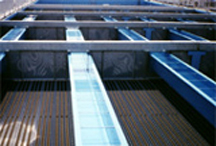 Tube Settler (In Operation)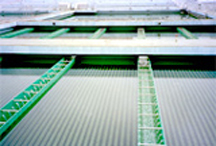 Special remarks
Tube Settler has criss-cross configuration and advantage in the rectification effect, strength, and ensures easy operation.
Minimize the sedimentation basin to 1/2 ~ 1/3
50%~100% higher efficiency
Unaffected by density flow
Great strength, easy maintenance
Triple-layer Filtration System (Multi Media Filter)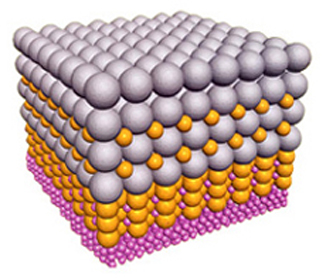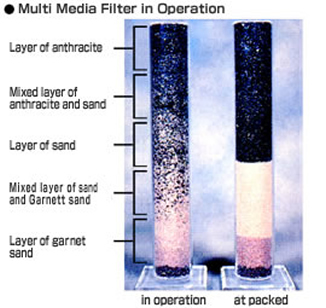 Feature
Anthracite, silica and garnet are applied for Multi Media Filter. Multi Media Filter is consisted of special layout, whose each media size is gradually down sized from upper part to the bottom.
Of its unique layout Multi Media Filter can capture large volume flock,and ensure high-speed filtration and less backwash operation.
Contact