Materiality
Process for Identifying Material Issues (Materiality) within the Kawasaki Group
In 2009, Kawasaki established five CSR themes for the Kawasaki Group. Since then, as a Group, we have promoted CSR activities designed to meet the expectations of society and fulfill our Group Mission at a higher level. But in recent years, the responsibilities that stakeholders ask us to assume have become more diverse in scope and more specific in content. In addition, the social conditions that characterize our business environment have changed. Given these factors, we took a fresh look at Group activities that impact society and reevaluated material issues (materiality).
Process for Identifying Materiality

Step 1

Step 1: Identify and narrow down CSR issues We analyzed industry- and Kawasaki Group-specific survey criteria applied by international SRI/ESG (socially responsible investment/environment, social, governance) assessment organizations, including DJSI, FTSE, MSCI and Sustainalytics, as well as content required under reporting guidelines set by SASB, GRI and other standards organizations. We also drew on the opinions of external advisors with reference to the results of our analysis and then identified and narrowed down CSR issues.

Step 2

Step 2: Evaluate impact of issues and assign priorities We examined survey content to determine the level of importance that external assessment organizations assign to each item under the CSR issues narrowed down in Step 1. Using this depth of insight, we acquired a rough idea on the degree to which such issues impact society and our stakeholders. We also initiated workshops in each division at head office, internal company and business division, considered the long-term direction of operations with respective business activities in mind to assess how each CSR issue might affect the Group, and acquired a rough idea on importance from a Company perspective.

Furthermore, we believe that solutions to social issues through our business activities are of paramount importance in our efforts to realize the Group Mission "Kawasaki, working as one for the good of the planet," not only for society and stakeholders but also for ourselves, that is, Kawasaki and the Kawasaki Group. With this in mind, we put together Four Outcomes reflecting social value created through efforts to address social issues of global scale that were identified under Medium-Term Business Plan 2016 (MTBP 2016). We made the Four Outcomes a top priority.

Step 3

Step 3: Interview outside experts and decide on material issues (materiality) To verify the appropriateness of priority placement determined in-house, we invited comments from outside experts through an interview process. We took these comments as representative opinions of society, reviewed the impact of CSR issues on society and stakeholders, and made revisions.
We defined the Four Outcomes as top priorities to be achieved over the long term, and we added a category—CSR issues that underpin the management foundation—for other CSR issues to achieve the Four Outcomes.

The content was then discussed by the Group-Wide CSR Committee, which identified material issues for the Kawasaki Group, and a management approach for the future was determined.

Step 4

Step 4: Formulate the plan and conduct a review We will comply with the management approach defined under GRI standards, designate divisions and individuals to be responsible for the material issues identified and steer efforts in the right direction, establish concrete numerical targets, and through steady implementation of strategies and follow-up measures, move CSR programs toward realization of stated goals. In addition, the Group-Wide CSR Committee will periodically review material issues and other topics to ensure that CSR activities are in sync with changes in the business environment and evolving social expectations.
Materiality matrix of items identified
---
Comments from Experts Providing Opinions on Step 3
(Titles reflect positions of participants as of the date their comments were made)
Keisuke Takegahara, Executive Officer, Development Bank of Japan Inc.
(Comments made on November 30, 2017)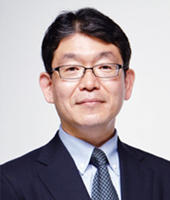 Deriving the vertical axis from the results of SRI surveys is easy to understand, from an investor perspective. But I wonder, if the vertical axis indicates a wider stakeholder base, beyond investors, would the graph be slightly different?
From an institutional investor and capital market perspective, a value creation scenario is of particular importance. The Four Outcomes reflect the Kawasaki Group's contribution to society through business activities, and you've made this the highest priority. But I'd like to know what KPIs will measure your efforts to contribute to solve social issues, over what timeline and under what scenario. For example, under the Group's growth strategy, the more the Group's business performance grows and its ROIC rises, the more social issues the Group will be able to help solve. The Group will also develop a solid management foundation. If investors see these tangible strategies, they will be able to invest with peace of mind.
As for a low-carbon society, it is better to highlight the contribution of products in use—not just the greenhouse gas emissions released during the manufacturing of such products. I think you should emphasize the fact that the Kawasaki Group has product technologies to achieve this. Why not put this at the top of the matrix?
You put the Four Outcomes as well as the vital components that support this top priority on the same matrix. Consequently, granularity and abstraction for each item creates a sense of disconnect. The time required to achieve the Four Outcomes is different from the time needed to reach other objectives, so why not fine-tune the content a little?
Takeshi Mizuguchi, Professor, Takasaki City University of Economics
(Comments made on November 30, 2017)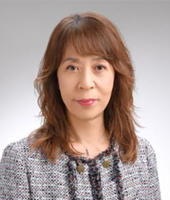 CSR concepts evolve with the times. Today, corporate social responsibility—in the truest sense— means taking the environment and society into greater account when executing core operations to solve social issues. Materiality is how social issues relate to a company's business activities, so the Four Outcomes shown top right in the matrix are intuitive and just fine. The Four Outcomes will acquire greater materiality for the Kawasaki Group, as derived from social issues, given your responses to global warming and to other developments, such as population growth and the graying of society.
I think "creating clean energy" and "low-carbon society" are equivalent concepts, so both should go to the very top right. But they are, essentially, redundant, so I'd suggest consolidating them. Also, today, the world is shifting from "low-carbon" to "carbon-free." Maybe you should consider using the term "carbon-free society" instead of "low-carbon society."
An issue I think the Kawasaki Group should prioritize is climate change. I'd like you to realize a low-carbon society through technology, but you can't solve any issues at all through mere extension of current technology. Embrace a sense of crisis—a proactive awareness that pushes you to come up with revolutionary technology.
Integrated Reporting is a disclosure guideline that considers six types of capital, including natural capital and social capital, and describes the status of capital application to business and the overall management. You seek to solve social issues through core operations and show that you have a positive impact not a negative impact on society. You should delve deeper, though, with a more comprehensive management perspective that goes beyond ROIC.
Masao Seki, Senior Advisor on CSR, Sompo Japan Nipponkoa Insurance Inc.
Professor, School of Business Administration, Meiji University
(Comments made on December 18, 2017)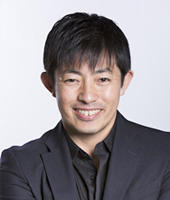 In November 2017, Keidanren revised its Charter of Corporate Behavior to include delivering on sustainable development goals (SDGs) and the United Nations' Guiding Principles on Business and Human Rights. I think your review of material issues should also incorporate these components.
The cornerstone of the revised Charter of Corporate Behavior is the realization of Society 5.0, a human-centric ultrasmart society. A society that delivers on SDGs is a society that has achieved Society 5.0 status. Thinking of SDGs—or more specifically, delivering on SDGs—also benefits companies by creating business opportunities, and that's why Keidanren emphasizes SDGs in its Charter of Corporate Behavior. I think the Kawasaki Group needs a story to tell as a global group. Is there a connection to SDGs? What activities are you involved in that will lead to realization of Society 5.0? I'd like to see you describe how activities aimed at realizing a carbon-free society are connected to business strategies and the needs of society, and work in the SDGs angle as well. Efforts to realize a low-carbon society are good, of course, but showcasing these efforts for a carbon-free society instead would be even better. You should highlight strategies and your story on the assumption that a carbon-free society will be a reality.
You should raise the priority ranking of human rights. Take a bird's-eye view of your value chain to pinpoint the kind of human rights risks that exist. Then engage in activities to prevent infringement of human rights, starting from high-risk issues. The degree of importance you place on conflict minerals is too low.
The business structure appears male-dominated, so I'd suggest you give more attention to promoting women's participation in the workplace and addressing gender-related problems.
Compliance is important. But everyone knows that. And companies can't opt out of compliance, so what's the point of listing it in the materiality matrix?
---
CSR Issues That the Kawasaki Group Tackles and Its Management Approach
---
Contact