Aircraft docking System
Kawasaki has delivered various purposes of aircraft maintenance facilities such as docking system and landing gear lift (elevating table for maintenance of landing gear) for Japanese and overseas airlines since its first delivery of docking system at Narita airport in 1978.
Based on our long history and extensive know-how on aircraft maintenance and its facility, Kawasaki contributes to safe and efficient aircraft maintenance operation as one of the most experienced maintenance facility supplier.
Photo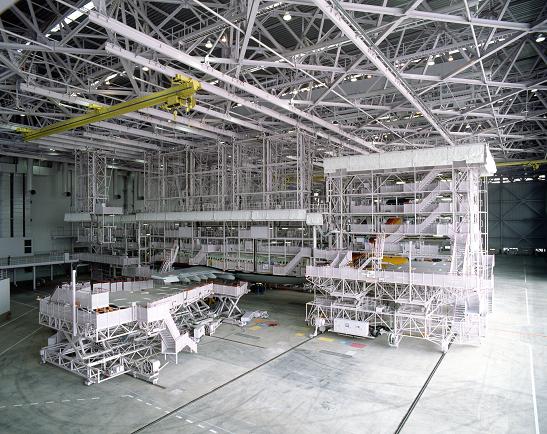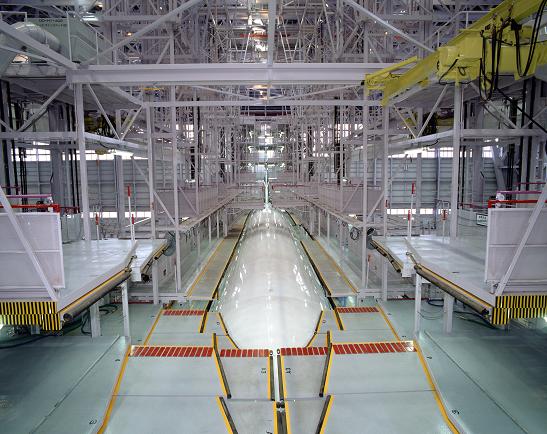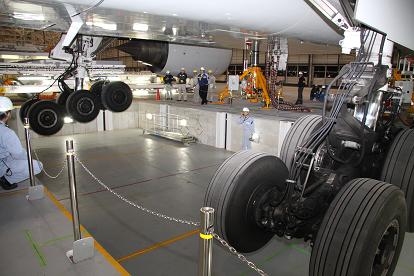 Features
Kawasaki has delivered multiple types and models of docking system applicable for any types of aircraft. For example, Kawasaki supplied ONE docking system applicable to FOUR models, B747, B777, B767, B787 to All Nippon Airways (ANA) in 2008.
With our high engineering capability, Kawasaki delivers safe and sophisticated facility, as well as newly designed docking system for brand-new aircraft type in complying with customer's demand.
Landing gear lift, usable in many stages of maintenance services, is designed for multiple models.
Contact