Responding to the Needs of an Aging Society and Shortage of Labor through Automation
We will address issues related to an aging society and labor shortage, particularly evident in developed countries, through the use of robot technologies.
---

Robot Business Division
Initiatives to Create Social Value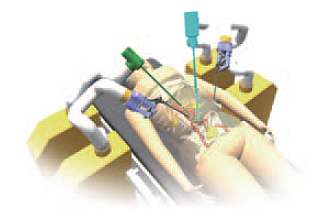 The Robot Business Division has designated as its vision for 2030 improving access to high-quality medical care through the development of medical robots in developed countries facing demographic graying as well as using robot technology to support medical supplies production, nursing and medical care, and the development of therapies and treatments that reduce the physical burden on patients while developing and improving the intelligence of Successor*, humanoid robots and other robots to help address labor shortages, mainly in developed countries. To achieve this vision, we have positioned medical robots as a business that will support aging societies and established Medicaroid Corporation—a joint venture with Sysmex Corporation—through which we are working to create new business around robotically assisted surgical devices and applied robots using industrial robot technology. With regard to Successor, we have begun sales to specified customers and are developing a new market. We continue to advance the development of humanoid robots, aiming for commercialization.
2030 Target/KPI
Robots delivered: 100,000
Goals for fiscal 2021
Increase our market share with existing automotive sector customers, reinforce proposition capabilities for line building solutions, expand sales channels for general production equipment in China, expand sales of robots for use in collaborative work with humans, and introduce robotically assisted surgical devices in the medical field

Promote the integration of IoT, AI and robotics technologies and the development of products based on synergies with hydraulics technologies

Robots delivered: 40,000
Fiscal 2019 Results
---
Contact