Improving Social Infrastructure, Especially in Emerging Countries
We will help reduce environmental risk and lay a foundation for better social infrastructures, especially in emerging countries, by providing industrial-use gas turbines, waste incinerators, hydraulic machinery and systems, and other products.
---
Hydraulic Machinery
2030 Target
Hydraulic machinery production and delivery volume: 1 million units
Results for Fiscal Year Ended March 31, 2018
Hydraulic machinery production and delivery volume: 590,000 units
Vision for 2030
Setting global standards for construction machinery, agricultural machinery and hydraulic machinery as well as systems for industrial vehicles with Kawasaki quality, and contributing to social infrastructure development through stable production and supply. Combining new technologies, such as ICT, IoT and AI, with Kawasaki's own robot technology and hydraulic control technology to create new value.

Vigorously supporting development of new-generation construction machinery that is friendly not only for the global environment but also for human well-being, and helping to build better social infrastructures, especially in emerging countries. Promoting development and sale of energy-saving products, hydrogen-oriented products and renewable energy-oriented products that will ensure a future for the global environment.
Activity snapshot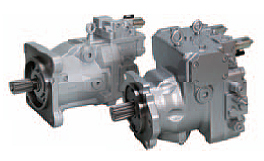 We are increasing production capacity around the world in order to meet expanding global demand for excavators. We are working on R&D for next-generation hydraulic systems such as ICT-linked, automated and unmanned equipment and we are also starting development and sale of strategic products in the pursuit of full-scale entry into agricultural machinery and industrial vehicle sectors. In addition, our high-pressure hydrogen regulator was adopted by a European automaker and we commenced operations for primary mass-production, with plans for secondary mass-production currently under development. Also of note, total sales of Eco-Servo, an energy-saving and low-noise hydraulic hybrid system, have reached 4,000 units, and we are working on a compact electro-hydraulic actuator for humanoid robots as well.
---
Energy System & Plant Engineering
2030 Target
Expand share in distributed power generation market with the industry's most efficient, environmentally-friendly model

Constantly provide highly efficient, energy-saving power generation facilities and devices, infrastructure-related facilities and environment-related facilities
Results for Fiscal Year Ended March 31, 2018
Deliveries of standard power generation facilities to overseas customers: 14 units

Deliveries of waste incinerators: 2 units
Vision for 2030
Contributing to protecting the global environment through technology and quality based on high product development capabilities including manufacturing technology and engineering capabilities, especially in the field of energy and plant engineering. Providing products and services that improve customer satisfaction to global customers, as a distinguished equipment/system/plant manufacturer.
Activity snapshot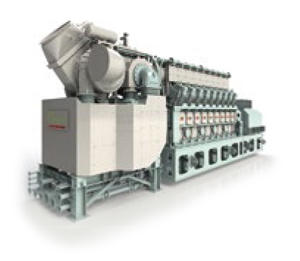 We aim to secure a balance between economic growth and environmental protection by providing energy-saving and highly resource-efficient equipment, such as gas turbines which supply the world's highest level of efficiency and environmental performance, and gas engines which supply the world's highest level of performance. To achieve the objective, we seek to combine existing equipment, incorporate in-house know-how, reinforce our ability to respond to overseas projects and create new solutions. In addition to our contribution to infrastructure projects through providing tunnel boring machines and cryogenic storage facilities, we will also contribute to environmental protection in urban areas through deliveries of energy-saving waste incinerators, water treatment facilities, desulfurization/ denitrification devices and other systems.
---
The Kawasaki Group will also contribute to fulfilling the SDGs shown to the left, utilizing the capabilities of our business segments.
---
Contact