Building an Environmental Management Platform
Kawasaki is establishing environmental management systems (EMS), and is conducting various initiatives aimed at realization of a low-carbon society, realization of a recycling-oriented society, and realization of a society coexisting with nature.
The long-term vision set forth for 2010 and 2020 serves as a guideline for the achievements we intend to realize through EMS operation. The appropriate operation of EMS has led to continued reductions in our environmental impact, and we will continue EMS operations going forward, with an aim toward further achievements.
Kawasaki Group EMS
To promote environmental management throughout the Group, Kawasaki and its subsidiaries embrace the practice of building an environmental management system. Kawasaki's manufacturing sites and domestic and overseas subsidiaries have completed the acquisition of ISO 14001 certification or simplified EMS certification, or established EMS through self-declaration within the scope of its stipulation.
The latest information on the establishment of EMS within the Group is shown in Figure 26, while the current situations for acquiring ISO 14001 certification for Kawasaki's manufacturing sites is shown in Table 6 and the status of EMS establishment at subsidiaries is shown in tables 7 and 8. In response to the revision of ISO 14001, we are promoting the transition to ISO 14001:2015. In 2017, certification was acquired, excluding the Aerospace Systems segment (based in the Gifu region). (The transition was completed on September 14, 2018.)
For sites engaged in EMS implementation, efforts are being directed toward the collection of environmental data and the sharing of such data at the Head Office Environmental Management Division. In addition, this division engages in information sharing with subsidiaries, in order to further instill our environmental management policy as a Group. In fiscal 2018, the division held various exchanges of opinion about setting targets with overseas subsidiaries (KMT) that have high energy consumption, and shared awareness.
Figure 26:Breakdown of EMS Certification, by Type, within the Group(on an employee basis)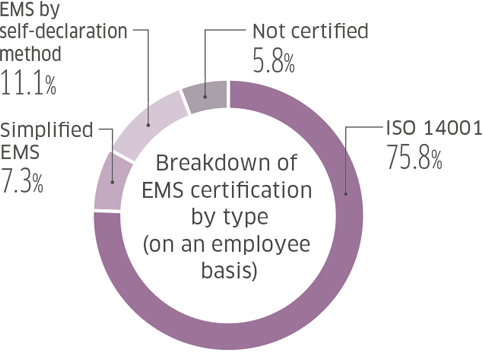 Note: Denominator is the number of employees within the Group on a consolidated basis.
Status of Environmental Management System Acquisition in Kawasaki Group
---
Risk Management
In addition to approaches based on our risk management structures, we hold liaison conferences from time to time for personnel with environmental responsibilities to ensure adherence to environmental laws and regulations, dissemination and full understanding of legal revisions, and the enhancement of their capabilities. These conferences, which are held under the direction of the Head Office Environmental Management Division and personnel with environmental responsibilities at the Group, focus on compliance with environmental laws and regulations to preempt environmental accidents and other situations.
In fiscal 2018, we held a liaison conference on August 23 for managers responsible for environmental protection. The goal was to raise awareness of handling waste products containing mercury following the enforcement of the Act on Preventing Environmental Pollution of Mercury (August 16, 2017).
---
Compliance with Laws and Regulations
Within the Kawasaki Group, environmental management activities are undertaken in the Group's efforts to comply with environmental laws and regulations.
There were no major violations in fiscal 2018. However, we received an instruction for improvement from the government regarding the handling of waste and effluent from wastewater treatment facilities. We resolved these matters by setting up an additional storage venue for waste and changing the defoaming agent used to treat effluent.
---
Promoting Environmental Communication
●
Raising Environmental Awareness
We are engaged in public relations activities aimed at enhancing the perception and awareness of environmental issues among each and every employee of the Group. We conduct ongoing awareness raising activities including the publication of environment-related articles in the Kawasaki internal bulletin, distribution of the President's message for Environment Month, and distribution of information (environmental data, case examples of energy saving, etc.) through our intranet, so that employees can put environmentally conscious activities into practice not only at the workplace, but also in local communities and homes.Examples of awareness raising activities are shown in Figure 27, Figure 28, and Figure 29.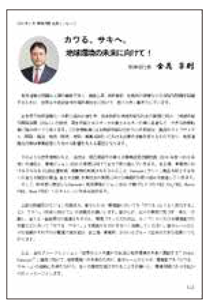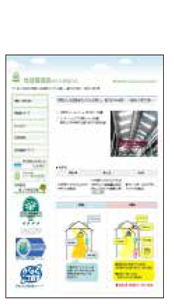 ●
Environmental e-Learning
To maintain and improve environmental awareness among employees throughout the domestic Group, we offer environmental e-learning opportunities to new employees at both Kawasaki and domestic subsidiaries. In fiscal 2018, approximately 1,100 people completed the training.
●
Cultivating Qualified Managers
To enrich management activities emphasizing energy and the environment, we are striving to cultivate individuals with legal qualifications required under laws and regulations related to energy and the environment. The number of employees with qualifications in fiscal 2018 is shown in Table 9. In addition, as an internal qualification, we offer training for internal ISO 14001 environmental management and environmental auditors, through which approximately 80 employees acquired qualifications in fiscal 2018. Furthermore, follow-up training has been conducted for employees that have already participated in training to support the transition to ISO 14001:2015, and approximately 1,200 employees acquired qualifications in fiscal 2018.
Table 9:Number of Employees with Legal Qualifications
Pollution control managers
Air
94
Water
79
Noise, vibration
42
Others
80
Total
295
---
Contact