PCR Testing Sample Collections Booths
The Energy Solution & Marine Engineering Company has produced PCR testing sample collection booths.

These sample collection booths are intended to prevent the infection of medical professionals via droplets transmitted from patients undergoing testing. The patient area is equipped with a UV sterilizing lamp to prevent patient-to-patient transmission, as well.

We have delivered five units to the Kobe Medical Association and two units to Kawasaki Hospital.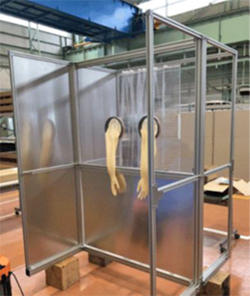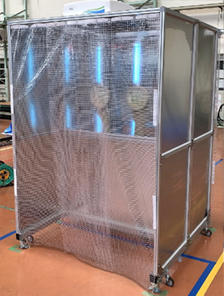 ---
Contact