Gas Turbine Power Generation Systems Ordered for 2012 APEC Summit Site and Oceanarium
Jun. 07, 2010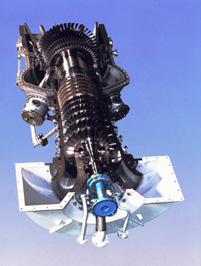 Tokyo, June 7, 2010 — Kawasaki Heavy Industries, Ltd. announced that it has received three orders for its 7MW-class GPB70 gas turbine power generation system (GTG) from Russia's Far Eastern Energy Corporation (FEEC) via general contractor, Sojitz Corporation. Two of the power generation systems will be used at the 2012 APEC summit site on Russky Island, Vladivostok along with two GPB70 GTGs ordered in 2009. Another one will be installed in a new oceanarium to be constructed on Russky Island. These orders bring the total number of Kawasaki GTGs on Russky Island to five.

The orders came as part of a project to construct a cogeneration system consisting of gas turbine power generation systems and hot water boilers that will supply electricity and heat for the APEC summit venue and the oceanarium. The first four units will supply electricity and hot water to the main summit site while the fifth unit will supply electricity and hot water to the oceanarium. The cogeneration system uses exhaust gas from the GTG to supply hot water for an overall efficiency rate of approximately 80%,resulting in contributions to curb global warming. The power generation systems are equipped with dual fuel gas turbines to be powered by light fuel oil until FEEC makes the switch to natural gas with the scheduled completion of a natural gas pipeline in the fall of 2011.

The GTGs are slated to go into operation next year, with the third unit scheduled to go on line in July, the fourth unit in August, and the fifth unit in October. This latest contract also includes an option for two additional GTGs, one for the APEC summit site and the other for the oceanarium. An order for additional units would be placed under the budget for the second half of FY2010.

The GPB70 GTG has been proven to outperform competitors over a wide range of areas. This latest order is a testament to the GPB70's overall superior performance, compact size and easy maintenance in addition to Kawasaki's excellent customer support services in the Russian Far East.

The outlook for the natural gas-fired gas turbine generator market in Russia, the world's largest producer of natural gas, is extremely bright. Kawasaki is taking full advantage of this opportunity to make further inroads into the thriving Russian market for gas turbine power generation systems.

Deeply committed to protecting the environment, Kawasaki is focusing its efforts on producing and marketing power generation systems equipped with gas turbines designed to enhance energy efficiency and environmental performance.