New KPM Core Parts Plant Begins Production
Jul. 12, 2007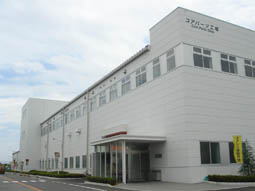 Tokyo, July 12, 2007 – Kawasaki Precision Machinery, Ltd. (KPM) announced today that the new manufacturing plant at its main factory in Kobe has started production of core parts for hydraulic pumps and motors used in construction machinery.

Construction of the new plant began in September 2006 with an aim to boost production efficiency and capacity by centralizing core parts production facilities that had been dispersed throughout KPM's main factory. Following the completion of the buildings in April 2007, processing machines were installed to begin operations. The new plant produces pistons, shoes, cylinders and valve plates that are the core parts of hydraulic pumps and motors. The integrated production system covers everything from machining to heat-treatment. These core parts are provided to KPM's own assembly lines and to KPM Group plants overseas.

The outlook for the global construction machinery market is bright. Both domestic and foreign demand remain steady as infrastructure development in BRIC and VISTA countries continues and the pace of mineral resources exploitation picks up overseas. The new plant will significantly boost KPM's core parts production and heat processing capacity to meet the increasing demand for precision hydraulic pumps and motors by construction machinery makers both in Japan and overseas.

KPM's core parts plant is located at 234 Matsumoto, Hasetani-cho, Nishi-ku, Kobe, Japan. The two-story building encompasses a floor area that is approximately 13,000 m2. Staffed by 50 employees, this facility will boast a production capacity of 400,000 sets per year once full-scale production begins in March 2008.