Kawasaki Launches World's Largest GTG Plant in Turkmenistan

Tokyo, June 28, 2019 — Kawasaki Heavy Industries, Ltd. announced today the completion of the world's largest gas-to-gasoline (GTG) plant for State Concern Turkmengas, Turkmenistan's state-owned gas company headquartered in Ashgabat. The Engineering, procurement and construction (EPC) contract was signed in August 2014, and Kawasaki fulfilled the main role as the consortium leader, with the support of its partner Renaissance Heavy Industries, a Turkish construction company registered in Ankara. This GTG plant is located in the Ovadan-Depe area, on the north side of Turkmenistan's capital Ashgabat. As the consortium leader, Kawasaki assumed responsibility for overall project supervision and control, plant engineering, and equipment supply. Kawasaki also cooperated with Sojitz Corporation on project implementation.
The plant is based on an advanced technology developed by Haldor Topsoe, a Danish company providing chemical process technologies and catalysts, the GTG plant is the only one of its kind worldwide that produces 600,000 tons annually of high-quality gasoline from natural gas. In this plant, gasoline is produced from methanol synthesized from natural gas. Gasoline produced at the new plant contains no heavy metals, so no toxic substances are emitted during its combustion. Moreover, because the gasoline is 100% chemically synthesized from natural gas, it contains only small amounts of sulfur and other impurities and thus meets strict environmental standards in countries around the world.
Turkmenistan boasts the world's fourth largest reserves of natural gas, and in addition to exporting this gas, in recent years the nation has focused its efforts on producing improved, value-added natural gas products as well. This recently completed GTG plant, along with a fertilizer plant completed by Kawasaki in 2014 in the eastern Turkmen city of Mary (annual urea output: 640,000 tons), has been highly praised throughout Turkmenistan for its contributions toward achieving high value-added products using natural gas resources.
Interest remains high in Turkmenistan regarding the construction of additional GTG plants; this includes demand for additional plants on the same scale as this latest GTG project. Moving forward, Kawasaki plans to utilize the experience gained through this recent plant construction project in active pursuit of additional projects in and around Turkmenistan aimed at bringing greater wealth and prosperity to local residents.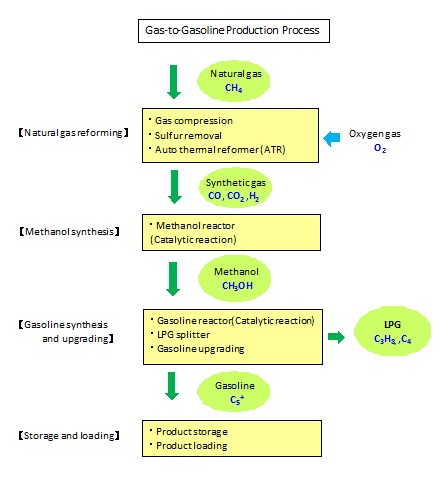 Contact