Development of a 'High-Pressure Hydrogen Regulator' for Daimler- Adopted in a new model of fuel cell vehicle, the Mercedes-Benz "GLC F-CELL" -
High-Pressure Hydrogen Regulator
Kawasaki Heavy Industries, Ltd. has developed a "high-pressure hydrogen regulator" for Daimler, a major German automobile manufacturer, which has been adopted in a new model of fuel cell vehicle, the Mercedes-Benz "GLC F-CELL".
This high-pressure hydrogen regulator is the fruit of joint development with NuCellSys, a subsidiary of Daimler. The product plays the important role of reducing the pressure of the hydrogen gas, which is supplied from the hydrogen tank installed on a fuel cell vehicle at extremely high pressures of approx. 700 atmospheres, until the pressure which almost can be used in the fuel cell stack*1.
Exploiting the fluid control technology that Kawasaki has developed through its many years of developing and manufacturing hydraulic devices, together with NuCellSys' expert knowledge in fuel cell systems, we have developed a regulator that takes up less space and contributes to increased range by improving the efficiency with which fuel is used, while at the same time offers superior reliability having cleared durability tests that suggest a life of 20 years. This is all possible through the efficient pressure reduction of the product enabled by high precision gas control technology, and the stable hydrogen gas pressure it delivers during power generation.
Overview of Hydrogen System
We consider hydrogen-related business to be one of the growth areas, and this adoption by Daimler of our product marks a major step forward.
By achieving stable supply to Daimler of our high-pressure hydrogen regulator, and by drawing on our technological strength to develop products aimed at expanding the usage of hydrogen, we will continue to contribute to the realization of a low-carbon society.
*1

A device that generates power through the chemical reaction of hydrogen and oxygen.
Overview of the Mercedes-Benz "GLC F-CELL"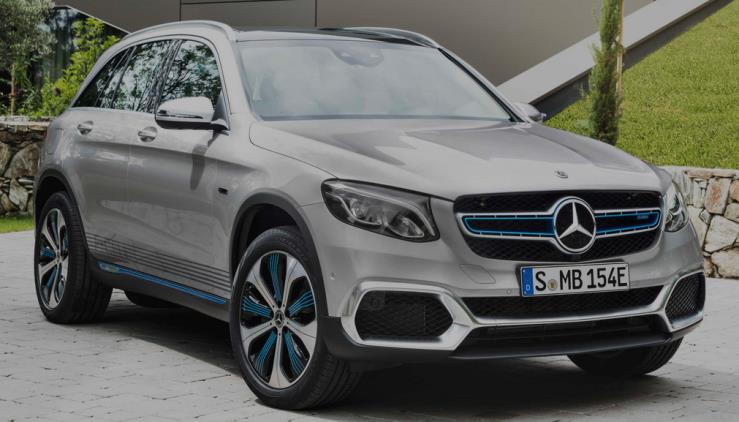 (Provided by Daimler)
Range: Approx. 500km (NEDC value)
Fuel filling time: 3 minutes
Daimler
A leading supplier of luxury automobiles and the world's largest commercial vehicle manufacturer, which has strong brands in almost all countries and regions around the world, and provides automobile services and products ranging from compact cars to large trucks.
(Official Company Name) Daimler AG
(Head Office Location) Stuttgart, Germany
(URL)https://www.daimler.com/en/
NuCellSys
A subsidiary of Daimler, and a global leader in the field of developing fuel cells and hydrogen tank systems for automobiles.
(Official Company Name) NuCellSys GmbH
(Head Office Location) Kirchheim unter Teck, Germany
(URL) http://www.nucellsys.com/start


Contact