The World's First Railway Battery Power System for Emergency Train Runs Delivered to Tokyo Monorail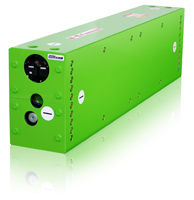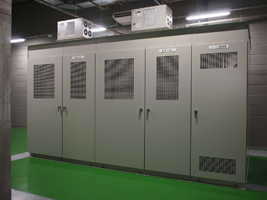 Tokyo, June 9, 2014—Kawasaki Heavy Industries, Ltd. announced today that it has delivered the world's first Battery Power System (BPS) to be used mainly for emergency train runs to Tokyo Monorail Co., Ltd.
The BPS, which employs a 2-parallel system consisting of 20 GIGACELL modules, will be installed at Tokyo Monorail's Shinagawa and Tamagawa Substations and provide emergency power in the event of an outage, enabling trains stalled midway between stations to move to the nearest station. Since the Great East Japan Earthquake, Tokyo Monorail, which is celebrating its 50th anniversary this year, has been considering ways to secure passenger safety in the event of a power outage that could leave trains stalled between stations. The BPS to be installed at the two substations will enable up to 17 trains to safely transport passengers to the nearest station during morning rush hours in the event that the trains stall between stations located along the entire 35.6-km route.
The GIGACELL is Kawasaki's proprietary high-capacity nickel-metal hydride battery with rapid charging and discharging capabilities, the ability to quickly respond to fluctuations in demand loads, as well as outstanding safety features. Conventional energy storage systems for railways are designed for energy-saving purposes by storing regenerative electric power produced when a train is braking or decelerating. The GIGACELL, with its high capacity as well as rapid charging and discharging capabilities, is the first energy storage system in the world able to power emergency train services during power outages. Since the GIGACELL can be connected directly to the traction power line without any kind of power conversion and control devices, such as a chopper, it makes for a more compact and cost effective system. The absence of a controller means no controller-related delays and conversion losses, resulting in high energy efficiency. In addition, the system does not cause electromagnetic interference (EMI) that can interfere with railway signal and communication systems. Tokyo Monorail can expect further energy savings by introducing more train cars fitted with a regenerative braking system, as with other railway operators that already use the BPS.
Kawasaki has delivered a number of BPSs to railway operators both in Japan and abroad, including for demonstration tests, to help stabilize line voltage and save energy through the effective use of regenerative electric power. Numerous railway operators, including monorail and subway operators, have expressed interest in BPS-powered emergency runs due to power outages as an effective measure in the event of a major earthquake.
Kawasaki will continue to actively market its BPS to help railway operators meet safety and energy-saving needs.
* GIGACELL is a registered trademark of Kawasaki Heavy Industries, Ltd.
Contact