T-4 Intermediate Trainer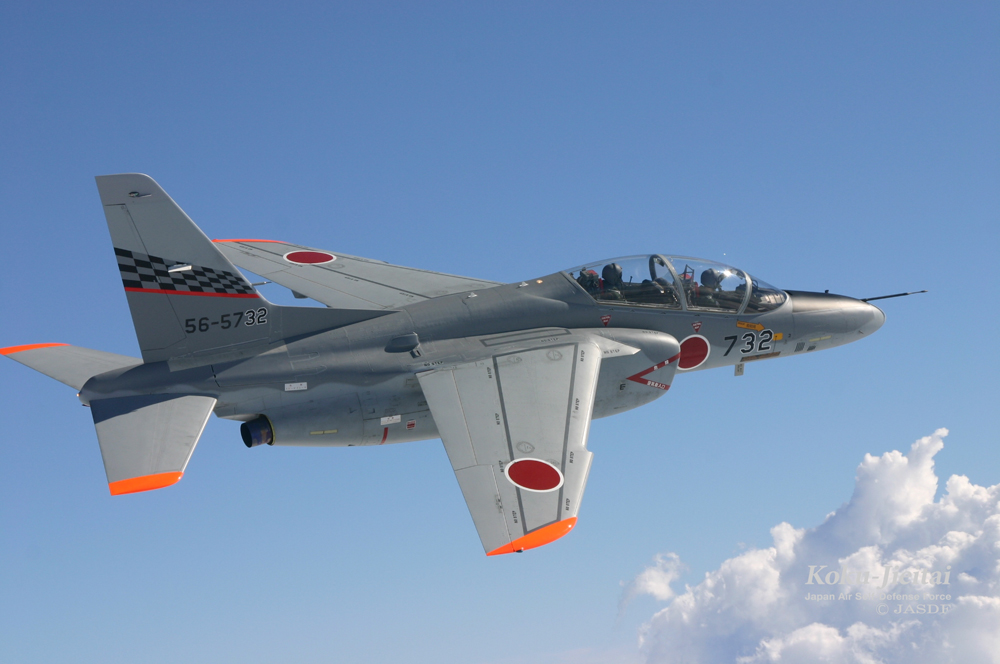 A trainer with outstanding aeromechanical stability and mobility
A trainer with outstanding aeromechanical stability and mobility
The T-4 Intermediate Trainer was developed, thanks to the dedication of the Japanese aero industry, to succeed the Japan Air Self-Defense Force T-33 Jet Trainer.
One of the main features of this trainer is the adoption of a new transonic airfoil. With advanced aeromechanical stability and fuselage mobility at any speed right through to transonic-speed flights, the new addition makes it easier for trainees to graduate from an elementary to advanced trainer airplane.
Furthermore, the weight of the fuselage has been reduced by using a carbon composite material for the vertical tail, ailerons, rudders, etc.
Specification
| | |
| --- | --- |
| Length | 13.0m |
| Wingspan | 9.9m |
| Height | 4.6m |
| Maximum speed | Mach0.9 |
| Cruising range | 1300km |
It is used also for the "Blue Impulse" thanks to its excellent maneuverability.