Embraer 170 - Joint development and production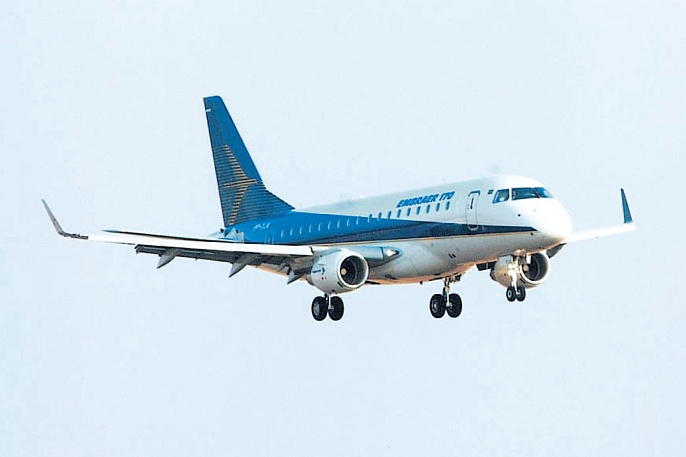 The Embraer 170/190 series were developed by Embraer S.A. of Brazil as regional jets. Kawasaki participated in the development as a risk-sharing partner, responsible for designing the center section, the wing leading edge, the wing trailing edge, the flight control surfaces and the engine pylon for the Embraer 170/175 series, and for designing the center section and the entire wings for the Embraer 190/195 series. Even today, we continue to manufacture composite flight control surfaces and other components for the family of aircraft.
As of the end of March 2010, a total of 625 units were operated by 57 airlines around the world, including Japan Airlines and Fuji Dream Airlines of Japan.
Specification
| | | | | |
| --- | --- | --- | --- | --- |
| | 170 | 175 | 190 | 195 |
| Length | 29.9m | 31.7m | 36.2m | 38.7m |
| Wingspan | 26.0m | 26.0m | 28.7m | 28.7m |
| Height | 9.9m | 9.7m | 10.6m | 10.6m |
| Seat | 70-78 | 78-86 | 18-106 | 108-118 |