CH-47JA Helicopter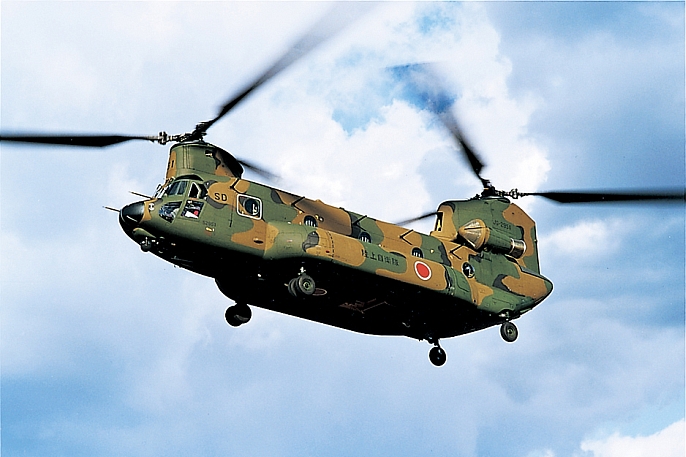 The CH-47 is a large tandem rotor transport helicopter developed by Boeing Vertol. Its prototype model, the CH-47A, was deployed as the U.S. Army transport helicopter in 1962, and its performance has since been upgraded with the introduction of successive new models, the CH-47B and CH-47C.
As a Defense Agency designated contractor since 1984, we began manufacturing the CH-47J which was developed from the Model 414 (CH-47D). Since 1993, upgrades to the CH-47JA have included a larger fuel tank.
Specification
| | |
| --- | --- |
| Length | 30.2m |
| M/R Dia. | 18.3m |
| Height | 5.7m |
| Maximum speed | 280km/h |
| *Cruising range | 1000km |
*Type JA
Other Boeing Vertol helicopters/Kawasaki Vertol 107 Helicopter

We manufacture a range of other helicopters as well, one of which is the Kawasaki Vertol 107, a best-selling tandem-rotor helicopter in Japan and abroad. Today, Kawasaki Vertol 107 helicopters are still used, although in smaller numbers.