Radial Piston Motors

HM(K)B / HM(K)C series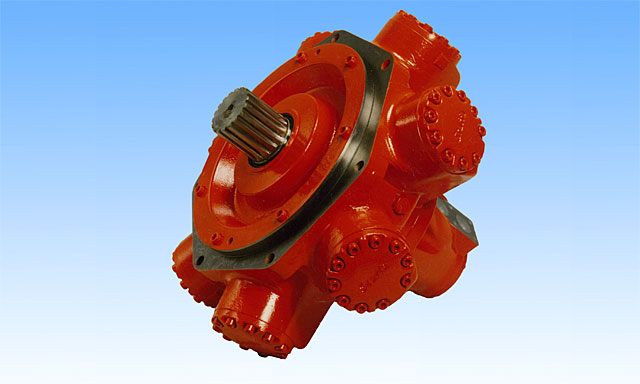 HMB / HMKB are fixed displacement radial piston motors that provide low speed and high torque performance.
HMC / HMKC are variable displacement radial piston motors.
Various options such that the valve mounting interface is incorporated for two speed control are available.
CHP valve for constant horse power control can be mounted, with which the motor speed can be controlled steplessly according to the load.
Features
Simple, rigid, and long-life construction with high efficiency due to radial pistons which directly work on the eccentric cam.
Available of dual-speed motors with varied combinations of displacements.
Specifications

Model
HMKB
046
HMKB
075
HMKB
100
HMKB
200
HM(HD)B
270
HMB
325
HMHDB
400
Displacement (cm3)
745
1,281
1,510
3,087
4,310
5,310
6,800
Pressure (MPa)
Rated
20.6
24.5
Max
24.5
29.4

Model
HMKC
046
HMKC
075
HMKC
080
HMKC
200
HMC
270
HMC
325
Displacement (cm3)
100%
745
1,241
1,475
3,087
4,588
5,326
50%
410
574
737
1,470
2,294
2,622
Pressure (MPa)
Rated
20.6
24.5
20.6
Max
24.5
27.5
24.5
Applications
Contact